Ambient Sanctuary
is creating Ambient Music Videos
Select a membership level
Planewalker - Tier 1
 » Thank you very much for helping us creating ambient music and atmospheres. We are doing it for your eyes and ears pleasure.
 » Get access to future exclusive Patrons-only videos
Supreme Planewalker - Tier 2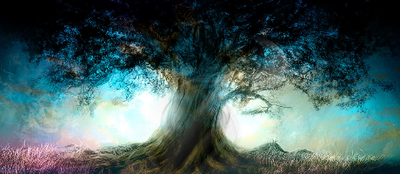 »
Receive a
"special thanks" credit
in the description of every new YouTube video as long as you are our Patron
 » Plus all lower-tier rewards
Legendary Planewalker - Tier 3
Limited (30 of 30 remaining)
 » Receive a "special thanks" credit in the beginning of every new video as long as you are our Patron.
 » Plus all lower-tier rewards
About
🎒 Welcome! On Ambient Sanctuary YT channel you embody the role of transcendental explorer. The Planewalker. You can go back in time, you can go to the future, other planets, dimensions, universes, you can relive any moment in time. There is no limits here.
👋 We are creators of unique ambient sounds and music. Please, just relax, meditate or sleep with our background ambient tracks. They are each at least two hours long and are specially designed to enhance your inner strength and guide you to enlightment. 
🏃 Beside ambient you will find here music that fills you with positive energy vibes mainly thru ambient-techno genre.
📹 Almost every our YT video has some kind of 4K UHD animation (rendered 2D/3D scene) or real 4K footage which enhance your viewing pleasure.
🎧 To take a look at our YT channel and subscribe or learn more about it click here:
https://www.youtube.com/c/AmbientSanctuary?sub_confirmation=1
✋
We need your HELP. Ambient Sanctuary is a brand new channel. It's very hard for us to surface on YT platform these days. Please, become our Patron - this will allow us to still produce high quality daily dose of ambient for everyone that need it. Thank you so much for your support!
We will invest into video editing software that will allow us to create more complex 3D content for everyone. Beside of that, we can start adding real 4K footage (not only rendered scenes).
1 of 3
Recent posts by Ambient Sanctuary