Ambrose Bonnaire-Sergeant
is creating & sharing the joy in type systems for Clojure
Select a membership level
comp
Building a type system is the composition of time and money -- thanks for providing one of those!
map Transducer
You know why the map transducer takes a function of 'b's to a function of 'a's -- you just wanted to see if *I* knew.
About
Hi! My name is 
Ambrose Bonnaire-Sergeant
and I share the joy of creating type systems for Clojure.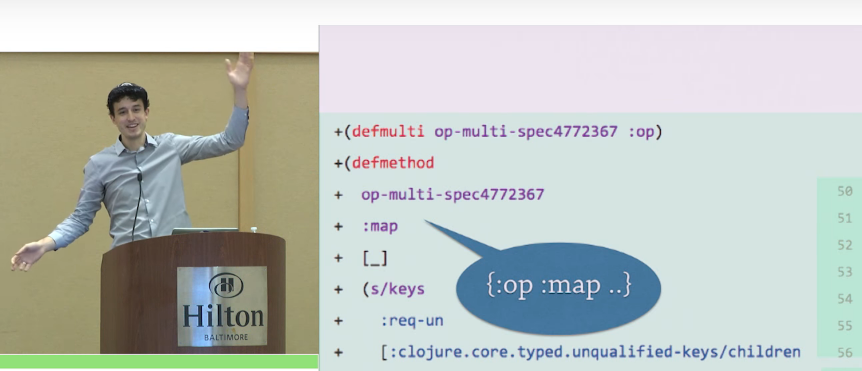 I get to work on Typed Clojure, an optional type system for Clojure. Sometimes I write here to flesh out my ideas or help others follow along with my journey.
Recent posts by Ambrose Bonnaire-Sergeant