Select a membership level
Prentice Tier
Access to Patreon feed, including sketches, art, and early access to comic chapters.
Full sized artwork
Warrior Tier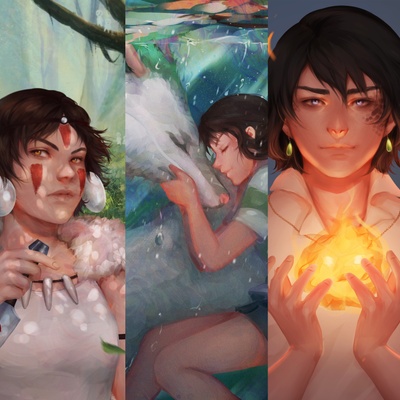 Access to sketches, WIPS, Patreon feed
Early access to comics
Step by Steps and Photoshop documents
Mage Tier
Access to Patreon feed, art, and sketches!
Step by steps and Photoshop documents
Access to video processes and tutorials when available
About
 Hello everyone! My name is Heather but most of you know me more commonly as Anadia-chan. I live on the west coast of the US and I have a deep love for anything fantasy. Growing up I played a lot of video games, read
far too many
books, and of course: artwork. When I was eighteen I decided I wanted to become an artist and picked up a pencil. 
Over the past five years I have grown a lot. I have my own webcomic called Knights of Asherah, which you can read online for free 
Here
I enjoy doing portraits mostly. There's something about a person's face and especially their eyes that speaks to me. 

I have never taken any art classes. I taught myself how to draw starting out with pencil and then I bought my first tablet when I was almost nineteen after working a summer as a wildfire fighter. I have worked incredibly hard to get where I am today.
I appreciate your support of my artwork. It makes me happy that I can share my artwork with other people. Thank you very much :)
At $500 I will hire another artist to help me out with my comics, so that I can bring you more content quickly. With the added help I can finally switch back to weekly chapters without overwhelming myself.

1 of 1
By becoming a patron, you'll instantly unlock access to 125 exclusive posts
By becoming a patron, you'll instantly unlock access to 125 exclusive posts