AnnoCinema
is creating Analysis of Hideaki Anno's Works
Select a membership level
AnnoCinema Family
Behind the scenes into my writing process.
A closer look at how I write computer programs to analyze Anno's work.
Exclusive access to Patron-only polls.
Eva Unit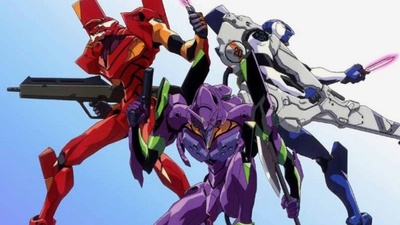 Access to the livestream of my podcasts.
In NYC? Let's meet up!
Plus all rewards from previous tiers.
S² Engine Eva
Your name will be in the credits of my video essays on Anno's more complex shot flows.
Submit questions to the Q&A podcast.
Plus all rewards from previous tiers.
About
Hi!
I'm
Chester Law
, the man behind AnnoCinema. Most of you will be coming from my Instagram, some of you from Twitter, but no matter which platform you're coming from, you might know that I analyze the works of Hideaki Anno!
For some of you, you'll remember the days when I started off as "@annocompositions", analyzing Hideaki Anno's shot compositions:
I later moved on to analyze his editing, with a shot-by-shot analysis of NGE episode 1:
And most recently, I've moved onto analyzing his shot flows, which I think creates a new type of insight into his filmmaking style:
But there's still so many aspects of Hideaki Anno's filmmaking to explore.
For instance, I really want to look at how Anno paces his storytelling, how he creates his character dynamics, and how scenes differ depending on where in the movie they are (near the beginning or near the end).
But with the time-consuming nature of my full-time job, the amount of time and energy I can put into this endeavor is limited. That's why I'm launching this Patreon campaign.
Through Patreon pledges
, I'll be able to take time away from work to focus on AnnoCinema and decrypt Anno's filmmaking formula. Together, we'll be able to to decipher that which he effectively encrypted as code into his movies and anime series.
Apart from that, we'll also be doing
fun events
through the rewards here on Patreon! You'll be able to have a behind the scenes look at how I use computer programs to analyze Anno's work, vote on what I analyze next, access a Patreon-exclusive livestream, as well as a monthly meetup here in NYC that will be livestreamed on Patreon! My current goal of $300 also means I'll be attending a major anime convention
cosplaying as Hideaki Anno
, and be able to meet some of you in person! Check out the side bar on the right for more details on rewards.
Finally,
a big thank you to all my supporters
throughout the years, on the various platforms you may be consuming my content. AnnoCinema wouldn't be here without your support and encouragement, so
I
thank you from the bottom of my heart! 
I will go to a major anime convention cosplaying as Hideaki Anno. Also hope to see some of you guys there!
1 of 1
By becoming a patron, you'll instantly unlock access to 1 exclusive post
By becoming a patron, you'll instantly unlock access to 1 exclusive post
Recent posts by AnnoCinema