Aprili Amani
is creating A Memoir, Yoga Curricula & Kiswahili Curricula
About Aprili Amani
Hey!! (Mambo!!)

KARIBU (WELCOME) :D

Aprili Amani here!

i am a writer. i am a social justice activist focusing on the intersectionality of race, different abilities and poverty. i am a yogi. and i am a teacher of an Afrikan language (there is no "c" in Swahili, the language shared above). and i am an environmentalist. your support of my writing project means the world to me.

i am writing a memoir of my life travels, struggles and health breakthroughs. i overcame many struggles to receive scholarships and i want to share that journey with the world. i also am working to overcome as one who is differently abled. i will share more on my journey and tackle necessary conversations around race, different ability and poverty. i will also incorporate Kiswahili here and there to shed light on a region of the world often misrepresented and forgotten.

i will use my platform from Patreon to write speak on the very deserving topic of being differently abled, or disabled as many might say. i write for little Black and Brown children, pre-teens, adolescents and adults, who wonder what it takes to push through and achieve a scholarship to pursue their studies. i will present issues on how race, poverty, and disability intersect. i will also speak of the importance of having a health based practice, such as Yoga. and i will share Kiswahili insights as much as possible (just like i did by explaining the use of "k" in Afrikan). i will enlighten anyone who wishes to learn from me with my experiences.
Thank you for being present on my journey! However you found me, in glad you're here and you will be glad you are receiving access to such a worthy cause!!!
I am one who gives back to my community through my scholarship organizations - Horatio Alger Association and the Gates Millennium Scholars Program. I plan to relocate to Tanzania in October of 2018 and will reside there as long as i can have a meaningful impact on my community there.
If if you would like to make a one time donation to me, rather than the monthly Patreon contribution, please feel free to use any of the following:
Venmo: @Aprili-Amani
Cash App/Cashtag: $ApriliAmani
PayPal: paypal.me/ApriliAmani

By joining me in my art and artistic endeavors, you are creating the community around me to foster and grow, and assist others in doing so as well. Congratulations (Hongera)!! on making it this far to even be interested in what i have to share!! You are allowing me to be healthy, whole, and holistic in the face of the adversity of being differently abled. Yes, i speak on these topics because i am also differently abled and the more i speak on it, the stronger i become. Thank you from the bottom of my heart. Now let's go have some fun!


Love always,
Aprili

Select a membership level
I Got 5 on it!
As a product of 90's Hip Hop, I couldn't help but use this title (lol)! Never you mind what it really means! 
Now seriously, while i incorporate really cool titles in my book's chapters... blast the hip hop song by Janelle Monét, "Yoga", during my yoga practice and teach what i tell the kids is Swaghili, i actually am not a famous dj. i am a writer. i am a social justice activist. i am a yogi. and i am a teacher of an Afrikan language (there is no "c" in Swahili). your desire to gain access to my writing project and creative process means the world to me. if you will budget $5 each month to fund my dreams - bless up! thank you for valuing my art and my story!
you are building community and we will have opportunities for engagement, as a community here. 
i will provide an Afrikan proverb each month. 
I have provided a picture of me in Boat pose! let's steer this boat in the right direction. Put $5 on it! lol Thank you!
Aprili, do you love me??
Absolutely, i do love you!!! i couldn't help the #inmyfeelings reference y'all!!! y'all see how this book is gonna play out? i believe in authentic expression. so, i do adhere to African American Vernacular English (AAVE) often in my writing. and you see an all lowercase aesthetic in my writing. 
Thank you for sharing how much you care with a monthly contribution of $10.
you are building community around my art. there will be a chance to engage in community here. your desire to gain access to my writing project and creative process means the world to me. part of what i am doing in my life, is also body art, body positivity art. the art of yoga. the second tier will see the art of Afrikan language and yoga. Yoga is how i love myself and i want to teach others to do the same!
In addition to An Afrikan Proverb each month, here's a cool yoga posture you can try working on (pictured above)! the splits!!!! i'll send a video on how to do the splits to this tier first and foremost!! and i'll send updates on my yoga journey!! i'll also send a picture of a cool pose each month and maybe a how to video! i hope you'll get stretched out with me ~ since "you're riding, and you're down for me always!" ;)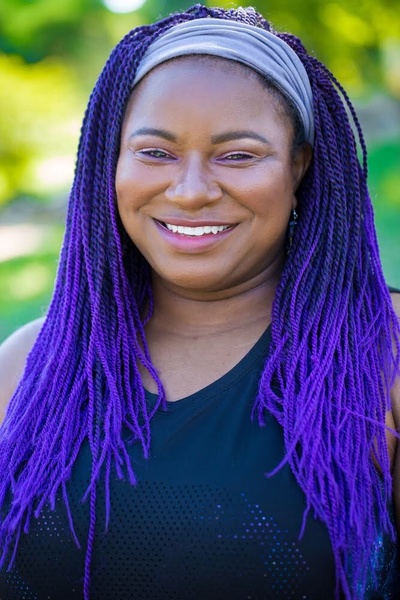 Crooked Smile, dedicated to Aiyana Jones
i mentioned i am a social justice activist. as much as i love the song, Crooked Smile, by J. Cole, i love what he did with his video more. He dedicated it to 7 year old Aiyana Stanley-Jones, shot and killed by a police raid of her home. Please read about it and watch the video on youtube. 
this tier asks that you budget $20 a month, $5 of which will be donated to activist group in Philly, PA. every bit helps. please feel free to give more via paypal or venmo or cash app if you would like to support the activist group of my choosing there. and know that more funds are always welcomed by these organizations. 
in return, i will dissect the serious topic of social justice, ranging from the prison industrial system and racial injustice to disability, or different ability, rights. your desire to gain access to my writing project and creative process means the world to me. you will also receive the Afrikan proverb and yoga 🧘🏾‍♀️ pose from previous tiers. 
Yes. this gets pretty heavy. as the song and title suggest, I will present to you, my crooked smile in the picture above, in spite of the long road we have to freedom. Thank you for sticking with me through heavier topics. 
You are truly Royal. And I hope to see your crooked smile one day too!! Embrace the beauty of imperfection. Take a Deep Breath now. it's always okay to pause. 
This goal will let it be known that i have a fan base. people who want to see my work come alive and want me to grow as a differently abled person, finding my agency in the world. your desire to gain access to my writing project and creative process means the world to me. I'll buy a bike at this rate and let you help me pick it out!
1 of 6
Recent posts by Aprili Amani