Archaic Noise
is creating ELECTRONIC MUSIC
Select a membership level
super-star
Every patron will receive invites to a monthly, personalized mailing list where I'll send you relevant stuff about tours, mixtapes I make, and in-progress tracks I post secretly on Soundcloud/Patreon. YOU'RE IN THE CLUB!
mega-star
Get access to my patron-only posts for 5 dollars a month, and I'll automatically add your name to a secret prize list whenever I give away cool merch.
ultra-star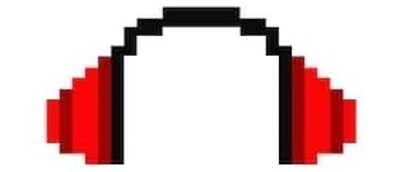 Everyone at this tier will have their name in future album credits. You'll be famous for spending money!!
About
Hi. I'm ARCHAIC NOISE. I'm a full time musician. Check out my associated links on the left. 

I need your support to get my music out into the world. I'm looking to receive monthly donations so I can continue to work on music full time and post an album before this time next year. The majority of the money received here will go to supplementing my income so that I can work double time on releasing 12-16 fully produced tracks, alongside at least another couple of music videos, along with curated playlists for subscribers.

All Patrons will receive emails and notifications about work-in-progress content.

With enough funding, I will produce a full physical run of my album -- vinyl, CDs, t-shirts, posters -- once my content is good enough to professionally produce, and I'll provide these items as bonus merch to people who pay for the higher tiers.

For anyone looking to support me on Spotify, Amazon, iTunes, my music will be available on as many commercial services as possible by the date of release.


Feel free to like my page or add me on Twitch, YouTube, Facebook, Soundcloud, Twitter, etc, listed in order of activity. If at any point you want to complain about me not working hard enough for your cold hard cash, remind me that I am literally your lapdog and I'll write some songs instead of sleeping.

This is my overhead. If I reach this goal, I can forget about my crushing debt slavery and work tirelessly on programming beats
1 of 4
Recent posts by Archaic Noise
By becoming a patron, you'll instantly unlock access to 3 exclusive posts
By becoming a patron, you'll instantly unlock access to 3 exclusive posts