Mikela Kles
is creating A Rewilder's Journey Podcast
Select a membership level
Feather - In the Background
By contributing $1 per podcast,  you're voting for more from the A Rewilder's Journey podcast and blog, and I am happy to keep delivering! It might not seem like much, but $1 is a boost of encouragement to me!
In exchange for your pledge, you'll receive Patreon only content!
Fox - Give us more content!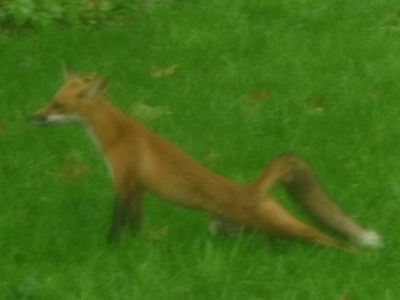 Skip one cup of fancy coffee or tea per month and send the funds our way to help me grow A Rewilder's Journey and the Wildlands Outpost project in a serious way!
At the $4 level,  like $1, you get Patreon only content, plus occasional special podcasts for level Fox and higher!
Badger - Loyal Supporter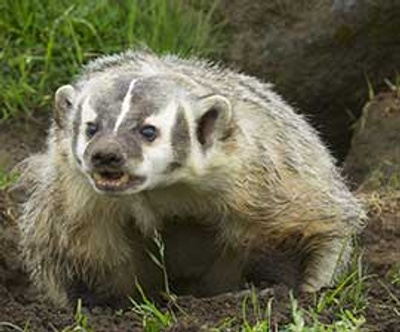 My jaw drops in amazement...

I am honored you would give $10 a podcast to this work.  As a special thanks, I will host a one-on-on private message chat with you where you can ask me any questions you wish.
 At the $10 level,  like $1 and $4, you get Patreon only content, plus occasional special podcasts for level Fox and higher! 
About
My Deepest Thanks!

First of all, I want to say thank you for coming over and checking out my page.  I am deeply grateful that you are interested in helping encourage our fellow humans to get back out into nature's wildlands!
Who I am and What I am about...
My name is Mikela Kles, and I am a semi-nomadic blogger, rewilder, and wildsteader currently residing in SE Kentucky, in the heart of the Blackened Forest with my husband, "Rabbie".  
I publish at least one podcast, and often two, per month, plus try to post bi-monthly blog at 
http://arewildersjourney.blogspot.com.
2019's theme is going deeper into 
"9 Rewilding Resolutions"
I am a novice herbalist, forager, and rewilder.  I am passionate about returning to the wildlands, learning how to be self-reliant, and learning how to partner with the land we dwell on the journey.  Earth Living skills have been an interest of mine since childhood, which often manifested in stories I created, my hobbies, and now my goal of becoming an herbalist and having my own wildstead (like a homestead, but wilder).
This is my first attempt at podcasting, and to create a safe space for sharing stories, questions, and my journey and other's journeys into the world of rewilding, wildsteading, and earth living.  Among the overarching themes will be:  
How do we being our rewilding journey?
How do we break away from domestication?

What is the Blackened Forest, Anasazi Desert, and the Great Remembering?
How do we realistically and practically live a rewilded life, in our present 21st-century society of technology and overt domestication?

How do we create realistic Wildsteads for rewilders of the "Great Remembering"?
What are the Goals of the Wildlands Outpost?

These are the questions I am seeking to answer, or at least explore in-depth, through this podcast.  We may never have all the answers until we are living in a world that is fully rewilded, but we have to keep asking and exploring earth living until we reach that point.
Outside of my work on this podcast, I just finished my certification in Natural Health Consultancy, and am working towards training in Foraging and to become an Herbalist.  My husband and I are both saving to acquire our own wildstead in the Anasazi Desert/Cobila Forest (most likely in NW New Mexico) where he will work as a Bushcraft instructor and I hope to be an Herbalist. 
How would I Benefit from Your Contribution?

I do this first and foremost as a labor of love, as a way to share stories, creative expression, and my journey's discoveries.  
But it is not without personal cost to me, as I don't have a lot of free time between my studies and my other job, time spent working on this, is time not out in the wildlands unlearning domestication.  You wouldn't believe me if I told you the amount of money I spend on travel, research, promoting, and editing.  And I don't have a lot of "play money", just laying around.  Your support directly helps me be able to spend more time working on this podcast.
Any amount of support you could spare on a monthly bases would greatly help soften the blow of the above-mentioned costs.  Your support means the world to me!  Yet more than anything else, it is my hope that this podcast helps you begin your own "rewilding journey" and create change within the world we live in.  We can do this!   Stay wild, my friends!
With deepest thanks,Mikela Kles
When we reach $50 a month, I will do a special podcast and will be able to update my recording equipment for better sound quality.
1 of 3
Become a patron to
Connect via private message
Recent posts by Mikela Kles