Arthur Whitehead
is creating Private Coaching & Project Files
Select a membership level
Support
Limited (0 remaining)
Some people just want to support and that's fine. Just keep in mind project files will not be included in this tier.
Exclusive Access to 70+ Project Files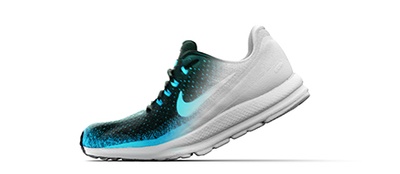 Exclusive access to 70+ PROJECT FILES.
Including full animated commercials, still projects and the projects from my streams and tutorials
You'll also receive assets like IES lights and scanned data
Project Files include: Scenes, models, materials, animations. custom textures, color grading files, video & audio compositing & post effects, liquid simulations & scene setups, lighting setups and hi-res HDRIs.
Elite Coaching Program
Normal price: $1,000 
Patreon discount: $395 (45% OFF)
Coaching call topics:  (Depending on the individual)
Project breakdowns and analysis + live hands on help
Professional studio lighting techniques and setups
Photoreal materials and easy texturing setups for products
Geometry and modeling analysis for creating better models
And much more depending on individual request
 Also included:
FREE Exclusive Access to Student Calls and Lessons valued at $1,600.
Direct 1-On-1 Access to me via Text Message for daily help.
Access to my coaching call scheduler
Weekly tasks and goals to work on
Mega bonus:
You've earned ALL REWARDS in lower tiers
When: Weekly
Time: 1-2 hours each call  
You will be charged the moment you pledge. I will personally send you my details and gain access to other student recorded breakdowns.
About
Hey Dude!
My name is Arthur Whitehead, founder of
www.thirddimensionstudios.com
About a year ago I was convinced to start this page and give out my project files, now home to over
70+ project files. 
And recently after a lot of requests I know offer 
discounted private coaching
 through Patreon too.
Private Coaching
While learning through online videos help, having someone that can spot all the mistakes you're making will save you years of mistakes you won't be able to spot yourself.
This program is for those who have clear goals when it comes to product rendering and seek help and critique with their work to cut their learning curve. I like working with students who have a deep desire to master this skillset like I did. I didn't make all the excuses I hear 95% of people making.
Coaching calls will consist of 1 call per week for 4 weeks. Roughly 1-2 hours each call as well as instant access to me and take priority via instant message.
My private coaching option will much likely disappear off patreon as I move into different things so grab it while you can.
Standard price:
$1,000
Patreon Price:
$395

Also included:
FREE

Exclusive Access to Student Calls and Lessons valued at $1,600
Direct 1-On-1 private access to me via Text Message for daily help
Access to my coaching call scheduler
Weekly tasks and goals to work on
Mega bonus:
You also get access to Exclusive Access to 70+ Project Files!

What software is required?

If you look at the best CGI Hollywood movies out today, can you tell which software they used? Probably not, but they still look good right? That's because they apply the same techniques across everything no matter which software is the new buzz right now. 
I personally work in Cinema 4D, Octane Render and the Adobe Suite. So things like render settings & material setups are tailored to that software. But when it comes to learning the technique based lessons such as how the lighting is setup, why is the scene setup this way, how are the model's polygons structured, how is the animation done etc. these lessons apply no matter your current software preference.
Want a bonus FREE guide to improve your workflow?
Click HERE to Access Your FREE Guide Now »
I look forward to having you on board! Leave a like on your favorite projects!
Thank you! Stay awesome!
www.arthurwhitehead.com
www.youtube.com/ArthurWhitehead
www.instagram.com/ArthurVisuals
www.facebook.com.ArthurVisuals

The more of you guys that join the more I see that this community is motivated to learn, this makes me keep wanting to bring out more value and help you guys on your own career paths.

Thanks guys for joining!


4 of 4
Recent posts by Arthur Whitehead
By becoming a patron, you'll instantly unlock access to 114 exclusive posts
By becoming a patron, you'll instantly unlock access to 114 exclusive posts