Artisticookie
is creating Animations, illustration, comics
Select a membership level
Dough Babies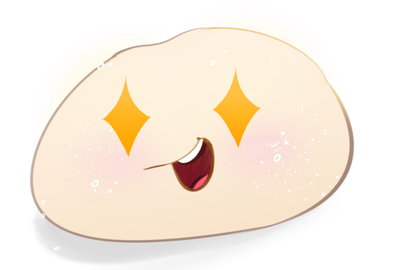 ☆ MY eternal gratitude
☆  A special thank you at the end/ back of any video's / comics (fandom/original) that I may create in the future
☆ Access to my sketches / WIPS
☆ HD versions of my art
☆ Process Gifs 

Raw Cookie
☆  All previous rewards
☆  Access to rough drafts aka animatics
☆  Able to view my videos a day early
☆  10% off commissions
☆  I will send you postcards of my work every so often  (shipping address will be required / this isn't a monthly perk but I hope to get them out once every couple of months) [ This reward is on hold for the time being ]

Cooked to perfection!
☆ MY UNDYING GRATITUDE
☆  All previous rewards
☆  20% off commissions  
☆ Will be sending you physical merch such as keychains,postcards, etc every so often (shipping address will be required / this isn't a monthly perk but I hope to get them out every couple of months) [This reward is on hold for the time being ]

About
Who is Artisticookie?

Well - hello there! I go under the pen name 'Artisticookie' online but you can call me Cam! Nice to meet ya! I am an animator, illustrator, wannabe- comic artist, day dreamer and a night owl. I hail from a land in South East Asia known as Malaysia.

Oh? I look familiar? You may know me from my storytime animation days over on Youtube (that I started back in 2017)



Why should I become a Patron?

As of right now I'm a full time freelance artist. It's great and I absolutely adore my job -but as you can imagine things can get a little challenging income-wise. By becoming a patron you'll help me with bills, food and so forth and THUS enabling my artistic venture. What's in it for you? Well, friend I'm glad you asked! You'll gain access to my sketches, WIPS, animatics, HD art files, commission discounts and much more (Exclusive merch is also around the corner!)


What are your (current) goals?
100 Patrons - Exclusive patron live streams / request stream
150 Patrons - Unlocks the $50 tier with exclusive rewards
Once I gain 100 patrons I will start monthly REQUEST STREAMS!
1 of 1
By becoming a patron, you'll instantly unlock access to 81 exclusive posts
By becoming a patron, you'll instantly unlock access to 81 exclusive posts
Recent posts by Artisticookie