Art Practical
is creating accessible critical art discourse for the West Coast.
Select a membership level
AP Public
You are a dedicated follower of Art Practical content and want to see that our contributors are paid and publication continues. Well done comrade for pitching in! You have our eternal gratitude. 
Odd Jobs Junkie
When you're feeling the grind of the art world, you look to Calder Yates's personable "Odd Jobs" interviews for inspiration. Way to support your professional network! Good luck out there. 
Receive one exclusive reading list of elevating AP material.
AP Shotgunner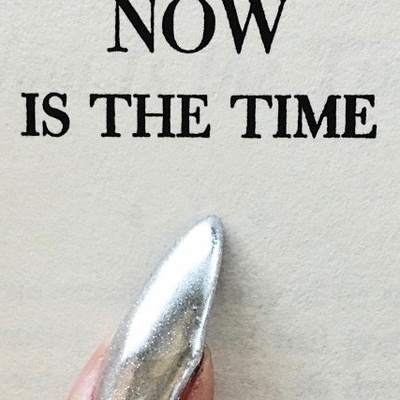 Exhibitions and reviews are the bread and butter of the art world. With our West Coast expansion, you want to ensure that exhibitions from the Pacific Northwest, Bay Area, and Pacific Southwest are getting their due exposure. Your donation assures that we have the resources to get writers to exhibitions all over the I-5 corridor. 
Receive an exclusive "Shotgun Review" best-of reading list next summer. 
About
Every month, 
Art Practical
produces weekly arts writing, two podcasts, four newsletters, and numerous programs all free to the public. We simultaneously believe that our community (that's you) deserves access to rigorous discourse 
and
that contributors should be able to earn a living from their work. We want to produce critical discourse about contemporary art for the West Coast while sustaining the contributors that live here. Direct support from you, our community, makes this a reality.
In the past eight years, we've published more than 4,000 reviews, interviews, essays, and artist profiles by over 100 talented contributors reporting from all over the world amplifying countless regional voices and perspectives.
Art Practical
is one of the oldest publications focused solely on art and visual culture produced in the San Francisco Bay Area. As of this summer, we have expanded our scope to include the entire West Coast, furthering our mission to support a larger network of artists and writers. We have created a model by which regional specificity and relevance gain international reach and impact, with an emphasis on exchange and participation. As a catalyst for impassioned dialogue on contemporary art and culture, we work with artists, curators, art patrons, educators, activists, questioners, thinkers—and you.
You drive the work we do, whether you've picked up our new book 
Decolonizing Culture
by Anuradha Vikram, listened to 
(un)making
hosted by Weston Teruya, submitted a question to our 
Help Desk
advice column, written a
Shotgun Review
, uploaded your event to
Art Practical
's 
event page
, or participated in one of the many forums, roundtables, workshops, or gallery talks we have produced.
With your monthly support, we can continue to compensate our writers and create greater visibility for their work than ever before.
Our goal is to raise $850 a month. We can't do it without you. Become a sustaining donor! We'll continue to deliver you smart arts coverage, informed perspectives, some cool perks, and a stronger community. 
Sincerely,
The
AP
 Team
We need to raise $850 in monthly contributions in order to continue to offer free and accessible weekly arts writing, two podcasts, book publishing, and numerous public programs to over 20,000 readers and listeners. Patreon funds will continue to directly support writers, editors, and artists contributing to our publication and programming. 
1 of 1