Asco Black (Rick Moede)
is creating Tragicomic Vision Lit!
Select a membership level
The Spoonful Of Sugar Tier
Limited (1,105 of 1,105 remaining)
Your supercallifragilisticexpialidocious-ness is showing!
The Babbling About A Mission Tier
Limited (1,105 of 1,105 remaining)
A feisty one, you're the best co-pilot in the galaxy.
The Show Must Go Wrong Tier
Limited (1,105 of 1,105 remaining)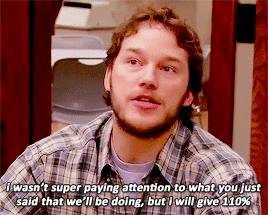 Just remember, every time you look up at the moon, I too will be looking at the moon. Not the same moon, obviously. That's impossible.
About
My writing process is exploratory by nature, and I know when I sit down to write I may experience an insight at any time that may have me completely overhaul what I'm doing. That said, I'd love to share with you what seems to be emerging.
At age forty-three, I'm almost two months into a possible two-year voluntary, if not preferable, stay at a run-down sober-living rural compound for homeless addicts. Somehow, this doesn't feel new to me. I was an extraordinarily bright student and upstanding young man, but I'm a contemplative by nature with a need for deep, independent exploration and eventual skillful expression. My mental health and resources took what seemed to be an organic, if undesirable, nosedive upon earning my bachelor's degree, unable to cultivate a path where I might utilize the best of my time, energy, and attention in a way that served self and society. Though still mindful and looking to contribute to the greater good, I've been locked in seemingly dysfunctional relationships with family, society, and the cosmos ever since. In all cases, it's often seemed like a tragicomically bad fit, with no one necessarily to blame, from my perspective.
With even modest resource (I'm not there at outset), I intend to share, in book form, this journey from impressive school years through wildly unsuccessful twenties to graphically troubled thirties and eventual forties homelessness before implicit redemption. While converting themes (yes, there's much beyond me) to a fictional piece is possible, there is serious therapy involved for me here. I don't know that I can toss aside the actual events of my life so easily.
Firmly aligned with the 'Chaotic Good,' I've seldom been shy about shrugging off norms, ethics, and expectations, whether in traditional society or hippie-land, when they don't seem to serve. If I do ever make it to Burning Man, I'll be the guy in khaki cargo shorts and a sportsball cap. The upshot is I've been intimate with the dregs of society as well as the elite by various standards, and my colorful misadventures have taken place alongside delightful, heart-warming, and enlightening experiences.
More importantly, I believe, the memoirs of a contemplative rightly contain contemplations. Though my growth has been largely stunted for decades, social and cosmic perspectives do have a way of shifting over time, and little turns me on, in self or others, more than worldviews slipping into greater nuance.
What might I address, if only briefly?
giftedness, potential, and expectations, internal and external
real or imagined status on society's leading edge (as in consciousness, vision, morality, etc.) and the dangers involved
subsistence concerns and the role of the prospective explorer/intellectual/artist/contemplative/boon-bringer
depression, anomie, meaning, motivation, purpose
substance use, abuse, addiction, and recovery (includes entheogens)
various worldviews and value systems, possibly from a quasi-Turquoise (Spiral Dynamics) perspective
acceptance and activism
crime, punishment, rehabilitation, and harm reduction
fate and free will
self-oriented or independent approaches, communitarian concerns, and interdependence
relationship to self, family, community, society, world, cosmos, God(?)
relationship to work, victimhood, justice, forgiveness, gratitude, and various types of suffering
dignity, humility, and relational skillfulness
pitfalls of concealing one's darkness or light
the ability or inability to be deeply seen or to know the experiences of others
Does this sound like a lot? Because that's just off the top of my head. Yes, there will be a lot of pruning and leftovers. Though many styles are possible, I may eschew straight narrative for self-interview (as in
A Brief History of Everything
) for the sake of banter, elucidation, and the ability to zip around twenty-plus years and countless concepts in efficient fashion.
I enthusiastically welcome support at all levels and for all reasons. My repeating income at outset is $10/week from an old friend, and a ride to the nearest WalMart is $20. Though I have the things necessary for strictest irritable-vegetable-style survival, there are tools needed for a complex writing process, and I would love to be able to afford the many little things that support a high-functioning individual.
I invite you to give what feels good for you. If you're not able or inclined to offer financial assistance but have positive feedback, please do share! I find it incredibly helpful, especially if there's anything specific that impacts you. Questions and constructive feedback also welcome.
Thank you for reading!