Ben Griffin (A Tribe Called Cars)
is creating Motoring and gaming YouTube videos
Select a membership level
Press Start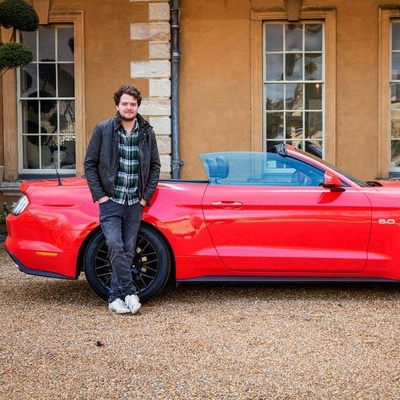 Every donation, no matter the size, allows me to improve my YouTube videos and helps make my dream a reality.

A Little Goes A Long Way
Donating $5 helps me make A Tribe Called Cars a success! You'll also get a 5 per cent merchandise discount when my store goes live, where I will sell car photographs and other merchandise.
Supercharger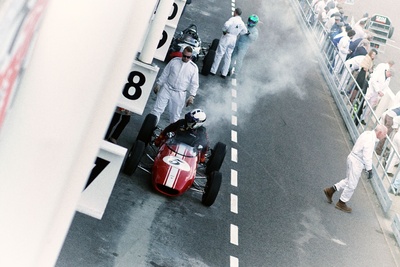 Donating $10 grants you a signed A4 print of a car chosen by me, 10 per cent off my forthcoming merchandise store and a hearty thank you for helping make my dream become real.
About
Hey there!

My name is Ben Griffin. As a motoring journalist, I've driven the likes of the Fiesta ST, McLaren Senna and hundreds of cars in between. Now I want to share my experiences with you via my YouTube channel, A Tribe Called Cars.

It's been a dream to start my own thing and for nearly a decade I have contemplated doing so, yet was never brave enough to make the jump. But here I am, better late than never.

From car reviews and guides on how to film and photograph cars yourself, to getting the best from the latest racing games and sim racing guides, I will cover it all in a way that's accessible, practical, useful and impartial. Maybe even funny but let's not jinx it.

Although I get to drive some amazing cars and for that I am thankful, it's often too expensive to create insightful and entertaining videos. From travel expenses to the time investment, it can be hard to spin all the necessary plates.

That's where you come in. In return for a little (or a lot, not fussy!) of your hard-earned money, I can turn my YouTube from a rusty shell to a slick, well-oiled machine.

I have the equipment, which includes a Sony A7RII camera, sound recorder, microphones, lenses and everything else, plus the expertise. I basically just need a cash injection to ensure I can keep the dream alive and increase my video quality and output.

Rewards for pledging includes the ability to have your say about what videos I make, receiving a limited edition car print taken by me and, potentially, early access to videos before they go public. And, of course, a big dollop of grattitude and a mention in my videos!

You can have a look at my previous articles on my website, A Tribe Called Cars, and my video reviews on the YouTube channel of the same name to get a flavour for what I am trying to do.

I have a long journey ahead, but I'm here to stay with your help. I simply want to make some of the best motoring, photography and gaming content on YouTube. Let's make it happen!

Thank you,
Ben Griffin

At $100 a month, I will hire a video editor to help me make 2 extra videos a month.

1 of 4
By becoming a patron, you'll instantly unlock access to 1 exclusive post
By becoming a patron, you'll instantly unlock access to 1 exclusive post
Recent posts by Ben Griffin (A Tribe Called Cars)