Austen Rodgers
is creating a fantasy trilogy
Select a membership level
Uri Gallu
You gain access to Patreon-only news and updates on the stories I'm working on, be they by posts or vlogs, every week.
Sneak peeks at covers and blurbs before release!
Access to "AR's Prodigious Patrons" Facebook Group
Shoutout to you on Twitter and/or Patreon!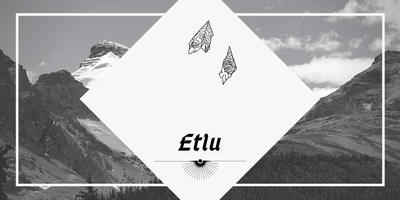 Etlu
A minimum of one piece per month (be it a chapter, scene, or complete piece), in digital format via post
Answer polls and help me decide on the names of places and characters!
Deleted Scenes!
Includes all previous rewards.
Grand Ensi
Be an Advanced Reader and receive an ebook copy of my future books before they release to retailers!
Community goodies (such as printed maps, patches, and engraved medals) as community goals are met! 
Includes all previous rewards.
About Austen Rodgers
From the back cover of my newest fantasy novel, The Flame Seer:
Angela is a soldier in a celestial war, but now she's seeing hell-fire.
Fighting for her city of light is all she ever wanted, but when a spellcaster steals her soul in a vengeful plot to destroy her world, she is haunted by visions of her city and people aflame.
The authority she once served doesn't recognize her. They see her as a fiery enemy from another world and hunt her down. Even her own husband wants her dead. To survive and save her world, she must find her soul and reclaim her identity—or burn.
About the author:
"Stories give us something to relate with one another. A piece of fiction can bridge the gap between two people that are fundamentally different. With stories, there are no borders."
Hi! I'm Austen Rodgers. Author of the science fiction novel The Book of a Few, and my fantasy series The Crystal Mythos. I'm a nerd who lives in Iowa and thinks the prequels are better than the sequels, and Pathfinder is better than Dungeons and Dragons. 
What Your Pledge Does
I've always craved the ability to provide those who enjoy what I write with more. More stories, more engagement, even commissioning artwork and memorabilia for them. But all of that adds up to time and money. Luckily for us, Patreon is the solution. By leveraging finances, I can fund and expedite those creations with my closest fans, and they can be a part of my creative process.

Life is hectic, we all know it. We have ambitions that get put to the side simply because we don't have the time or resources to accomplish them. With Patreon, we can free up those daily restraints. Your pledge helps me create a heck of a lot faster. You will receive something every month for your pledge, and you will be allowing me to prioritize stories that might not otherwise get written. You'll be actively fueling their creation.
What You Get
At the very least, you gain access to Patreon-only news and early cover reveals on the stories I'm working on by posts or vlogs. At the $5 level, you gain access to monthly chapters, plus complete ebook releases before they hit retailers, and goodies as community goals are met! (Be they digital artwork, maps, bookmarks, postcards, or whatever!)

Thanks so much. I know we're going to make something awesome together!
The Worst Roleplaying Group Ever (Pilot)
A long time ago I recorded a DnD session I DM'd. Things got out of hand very quickly, and this pilot episode has never seen the light of day. Once we reach $100, I'll let it free.
2 of 3
Recent posts by Austen Rodgers
By becoming a patron, you'll instantly unlock access to 47 exclusive posts
By becoming a patron, you'll instantly unlock access to 47 exclusive posts