Auto Addiction Media
is creating Automotive Videos
About Auto Addiction Media
Welcome to the Patreon page of
A

uto

A

ddiction!

Who?
We are 2 guys with a passion for making car related videos like Track footage (Public & Racing), Rally's & RallyCross, Dragraces, Supercars, Drifts, Fails & Crashes and much, much more!
Why?
This is our hobby and we love it. And although we do get some revenue from advertisements on our videos, it isn't nearly enough to pay the bills (fuel, camera equipment etc). We believe there is always room for improvement and we keep pushing ourselves to create better content each year, wether it is by upgrading our camera equipment or trying different ideas and techniques.
How?
And here is were
YOU
can help! Become a Patreon and support Auto Addiction! By supporting Auto Addiction you are helping to improve our videos and to grow our Youtube channel even more!
Also, you can receive several cool rewards, check out the Rewards list to the right -->
On a side note, our videos are free and will always remain to be free to watch.
We don't expect or assume anyone will contribute any more to our hobby than simply watching our videos.
We appreciate that by itself. But if you feel like contributing more, we would
GREATLY
appreciate the support! In that case:
THANK YOU VERY MUCH! :)
Select a membership level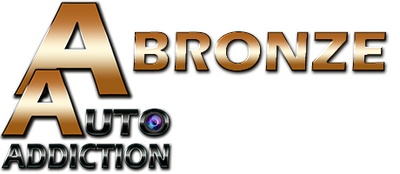 Thank you for your support!
 Make a small donation and support us for doing what we do :)  
Your (channel)name in video description!
Your (nick)name or Youtube channel name will be added to the description of all upcoming videos while you maintain this pledge.
 
Youtube Recommended Channel List
Limited (10 of 10 remaining)
Your own Youtube Channel will be added to our "Recommended Channels" list (at least if you like). This way your own channel might get more views and subscribers 
+ All previous rewards 
Each pledge can be used to cover travelcosts, or to keep our camera gear up and running.
We are grateful for every single penny :)

1 of 1
Recent posts by Auto Addiction Media