Ava Janzel
is creating Illustrations, Cosplay, Fanart
Select a membership level
White Lotus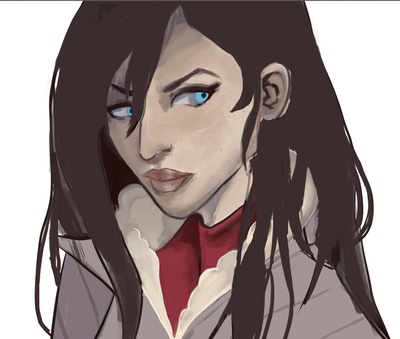 Every dollar counts and by being a part of this tier you get: 
-first look at finished pieces,
- exclusive linearts that you are welcome to use and color on your own (so long as you credit me!)
- WIP pieces 
Red Lotus
By joining this tier you get access to:
- all of the above rewards 
- process images with descriptions
- a monthly PSD file or files of a finished piece/pieces 
- one tutorial a month 
 - a PDF of my sketchbook drawings as a monthly reward. 
Tutorials vary on different art techniques, concept art/character design, and tips for making a living off of art. 
Fire Nation
By joining this tier you get: 
- all of the above rewards 
- exclusive merch that has been designed by yours truly
- access to exclusive streams
- exclusive posts/polls for requests and prompts 
About
Hello! I'm AJ or Ava -- whichever you prefer -- and welcome to my Patreon page!
I've been hesitant to create a Patreon page for a while, I've never considered my art or cosplay really worthy of being something that people would look forward to. And to be honest, I still think that. But insecurities aside, I've been wanting to support myself through my art for a long time and I'd continued to put it off. But I want to give it a shot! 
Honestly, I would've continued to put it off if times weren't so hard for me. In 2017, Hurricane Maria hit Puerto Rico. Despite what the news says, the island is still recovering and struggling with basic needs like clean water and electricity. And now, the earthquakes are so frequent, my family's home is damaged. I'm a bit caught between two worlds - my home on the island and my studies and work in the States. But even if I'm not in school, even if I don't have electricity sometimes, or am working some odd job to make ends meet, I want to continue making art and pursuing cosplay. And by supporting me on Patreon, you're doing just that - allowing me to devote time to doing what I love and continue meeting the wonderful people who I've met by sharing my work.  
If you know me, I make silly fanart with dumb themes with the occasional serious piece here and there and I love to joke around a lot, and I still am that person but supporting myself through art is something I really want for my life and I take that goal very seriously. Especially now, that after two and a half years I can finally go back to school! Because once I graduate, I'm a freelancer (which is artist speak for unemployed). Every cent or dollar makes me one step closer to achieving that goal of just living off of my art and making art I enjoy for the sake of making it and that is something I hold very precious to me. 
This goal is to help me build a solid Patreon foundation. While I'm finishing up school, I really want this page to be a good resource for people to learn a little art themselves while enjoying the content I am creating. While I'm still in school, I don't have to worry about it as much, but once I graduate and officially become a freelance illustrator, I really want Patreon to be the thing that supports me financially so I can make the art that I want and not what someone who hires me demands. 
1 of 2
By becoming a patron, you'll instantly unlock access to 15 exclusive posts
By becoming a patron, you'll instantly unlock access to 15 exclusive posts
Recent posts by Ava Janzel