AviationPro
is creating Aviation, Flight Simulation, VATSIM Videos & Training
Select a membership level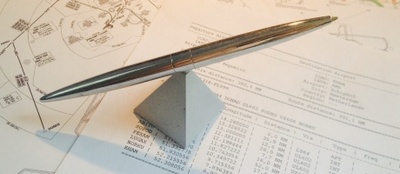 Supporter
Access to Patron-only updates & a 'Thank You' at the start of a VATSIM Live Full Flight! Including:
Detailed information about future videos!
Early access to larger video projects!
Cadet
The $1 reward + access to AviationPro's Secret Patreon Lounge including:
Access to post/pre-flight live streams when there's a VATSIM full flight!
Access to flight plans of full flight videos!
Limited access to AviationPro's Discord server for interaction during post/pre-flight streams!
Second Officer
All lower level rewards + full access to AviationPro's Discord server! This enables you to:
Join meetups on Discord, either ad-hoc or announced in advance!
Actually join post/pre-flight streams via voice on Discord!
Interact with the support community at any time & talk some aviation!
Priority-speaking over YouTube members on Discord!
About AviationPro
Welcome!
Let's meet:
AviationPro is a YouTube channel dedicated to making educative and awesome videos about flight simulation, VATSIM, and real world aviation! A lot of effort goes into producing high quality and easy to understand tutorials, ranging from cold & dark startups to in-depth VATSIM phraseology tutorials and live full flights. Who's behind all this? That's me, Evert, nice to meet you!
I have been running the AviationPro channel
for almost 10 years
and my aim is to make advanced flight simulation and online flying accessible to everyone by making videos in a clear, concise and professional manner! Without the support from patrons here on Patreon I would not have been able to run and grow the channel in recent years (thank you Patron crew!).
The Future:
I am currently making steps to go into real world flight training. My aim is to keep producing content for the AviationPro channel in the years to come, featuring both real world content as well as flightsim content. The overal goal is to explore the beautiful world of aviation & flight simulation and to teach you something new & interesting with every video. In the future, I hope I can apply real world knowledge to flightsim videos!
How can you help?
Making videos takes quite a bit of time, and so will flight training in the upcoming months. If you become a 'patron crew member' you help me to:
Keep investing time in the channel and keep producing videos every month
Fund some costs of living and commuting to family during flight training
Keep my website running
Invest in new equipment so I can keep producing quality content now and in the future
What's in it for you?
Your support acts as a 'thank you' for my videos, and keeps me motivated!
In return, I thank YOU for your support by providing various rewards depending on the amount you pledge!
You will become part of a nice and friendly Patreon community. All patrons here are excited about their passion for aviation and (online) flight simulation and you can get to know them by participating in patron-only live streams!
Discord is the prime platform to interact with the support community and with me personally. Depending on the amount you pledge, you as a patron will get access to this!
How much should you give?
This is really up to you, and keep in mind that it is entirely voluntary! Please consider the different tiers and by all means if you cannot afford it, please invest it in yourself! However, there are some costs associated with running this channel, so every little bit helps.
Since the channel has grown a lot recently, I do not have the ability to interact with everyone on a personal level. Answering all comments and messages is, unfortunately, not possible anymore. 
However, through Patreon and using Discord you will gain access to the support community so I can interact with you on a more personal basis, via text and voice!
If you think the videos on the AviationPro channel are useful, and if you would like to support me in my endavour to grow the channel and keep producing in-depth tutorials, then I would love to welcome you to the support community of the AviationPro channel!
Any questions? Feel free to ask them by sending me an email or message, I'd be happy to help.
Thank you!
Evert (AviationPro)
Links to secret stuff for patrons only!
$3+ patrons - AviationPro Patreon Lounge (access to post/pre-flight live streams, VATSIM Full Flight documentation):
http://lounge.aviationpro.nl
I'm very happy to report that I'm going into flight training! I would love to share this journey with you in the upcoming months. By becoming part of this community, you are helping me to:

Maintain a steady video schedule: at least 2 videos per month + a live stream (regular or VATSIM flight)
Make some insightful videos for anyone thinking about applying for flight training and more 'vlog-style' updates on the process that I go through.
Fund commuting costs so I can visit family in the weekends
Fund costs of living during flight training

All in all this generates more time that I can invest in the channel and creating better quality content
1 of 2
Recent posts by AviationPro