Imprisoned Melody
is creating Azur no Owari Visual Novel/Rpg Project
Select a membership level
Helper
Thank you so much for your support! With this tier you can look at devlogs which we will post very frequently giving you a look at assets and resources we've completed or just general progress on the game!
Observer
We really appreciate your support, so we'll show our thanks! With this tier you'll receive our composer's work insight and workflow devlogs as well. You will also be included as a supporter in our credits, as a thank you for your support!
Neinopis Host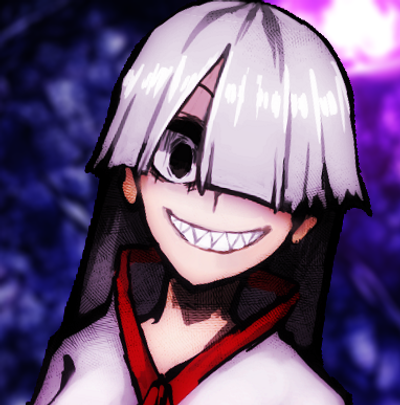 Only beings powerful enough to host the Neinopis belong here! We truly appreciate your support and will give back accordingly. Here you can have access to special art rewards by our wonderful artist Nicanjil that will only be released in our digital special art book once the game is released. You can join our discord and ask us questions that will be included in the monthly SBS, a Q&A series of ours. We really appreciate your support and wish the best for you! With your help let's create a beautiful game together! 
Includes Discord benefits
About
                                                                  Who are we?
 

We're a small group of four working on what just may be a multi-series Action/Adventure RPG/Visual Novel game. Since our group is so small, it has been difficult getting things done at an efficient pace as we only have an Editor, Concept Artist, and Music Composer. This project truly will have many appealing things about it, however it is a huge task to tackle. This includes, creating music files, creating backgrounds, coding enemies, and all of the RPG elements included, even creating art to even show off much material for the game to the public. It is a daunting task but we're working diligently towards our end goal, and there is still so much more we want to do!
For now, progress is moving at a sluggish pace, as the Developer, I in particular must hold up all of the empty roles that are not filled yet to keep the project afloat. Spending many all nighters and working my butt off, it is hard but I won't play any guilt trip don't worry.""

Hopefully, Patreon can help this project strive as well! And for us to give back to you!

The Importance of Patreon :

Patreon pledges will mostly be going into hiring others to fill the missing seats and boost efficiency of the game as well as aid in website creation so that others can know of this fantastic project and more to come!
There is only so much that can be done without money and we want to make this game as beautiful as any other great Visual Novel or RPG. Eventually, we may or may not become busy with other things because of the lack of money which would drag out development even further and thus, we joined Patreon.
What will you get out of this?
We have a few things in mind of course, such as exclusive early concept art including CGs, Backgrounds, even early music tracks and scripts. Patrons will also have early access to demos in order to give us feedback on what we should do in order to improve official releases. You'll also have access to devlogs, work process and your name in the credits as one of our supporters! Of course we'd love to hear any suggestions from Patrons as to what we should offer. We are small currently but as popularity grows…so will our rewards.

Epilogue :
If you've read this far, we really appreciate that you've taken the time and have given us a chance to speak. Most people in this world talk about the things they want to do in life but never actually gain the courage to stand up and do it. If you're reading this and sitting in the same boat, we encourage you to chase your dreams. You just simply do it. That is what you do every day when you wake up, and it is exactly what we have been doing every day of our lives as well.
Creating something like this, is an extremely ambitious dream but we know we can complete this project and show to the world the ambitious stories we wish to share. Simply so that others can read them and enjoy these amazing stories.
Thank you for showing interest in the Azur no Owari Project, and have an outstanding day.
We really wish to speed up the process and create backgrounds and soundtracks we truly want for the project. With more money, the more materials we can create which equals better quality and it can all be achieved with your help!
1 of 1
Become a patron to
Connect via private message
Recent posts by Imprisoned Melody