R. Frederick Brown
is creating stories.
Select a membership level
People I Nod To In Public Places
You have chosen to show support with more than just thoughts and prayers (though I can use all of those I can get too I guess). Believe it or not, you mean as much to me as every other donation level. I've known times when I wished I could afford a dollar to show support to creators I love. And you know what? I think it's amazing that you took the step to actually support me at all! And since you're giving me more than positive energy, I'll do the same. You'll get access to a patreons-only website where I keep short stories, art, inspirations, blogs, heck I may even throw a terrible poem or two in there just for kicks! You'll also get access to some of the things created by my very talented creative circle of friends. Also, just know that if we ever get to meet in public, just shoot me a nod to let me know what's up, because you are awesome, and you're the kind of person who I'd nod back at. 
People I'd Fist Bump
Wow! You are effectively supporting me with the cost of a monthly comic book subscription from when I was a kid. That's kinda awesome! That is on par with being a true fan of an author's work! Thank you! And as a thank you, in addition to the rewards from lower tiers, you'll get access to the monthly AMA where you can post any question you want and I will answer it - perhaps even truthfully and without typical author evasiveness. Ask when the next book comes out. Ask what Character X's big secret is. Ask where I shop for clothes. Whatever you like. Ask away! And hey, if we see each other in public, you totally get a fist bump!

People I'd Shake Hands With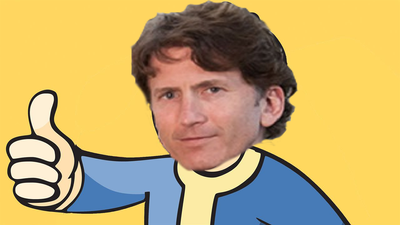 Okay, seriously - that's about the cost of buying three hardcover novels per year. Cool. Turn about is fair play. In addition to the rewards from the lower tiers, I'll send you an e-book copy of each novel as it comes out. No charge. Also, you get every fanfic I write. And if that isn't enough, should we cross paths in public, my friend, you are the type of person I'd be proud to shake their hand! 
About
R. Frederick Brown is a novelist (among other, less reputable things).
He spends too much time "nerding out" over the kind of things that his family assures him he should have stopped caring about once he reached high school (too ADHD to "catch 'em all", too OCD to give up the dream).
During high school, he was a fashion-challenged theater kid (bubblegum plaid golf pants and tan corduroy suit coats got all the girls).
He is a very talented public extemporaneous speaker (read: good at bs) and has won many awards for his ability to look smart while making up facts.
In spite of being an introvert bordering on hermit-who-shoots-at-squirrels (though he's too against animal cruelty to really ever commit to the lifestyle), he can do an excellent job of impersonating an extrovert at the tea parties he avoids like the plague (when dragged by those who love him and are just worried about him).
He has little interest in seeing his name in lights (traumatized by the deception in the lite brite commercials as a small child) and does the lion's share of his writing as fun pieces for the special people in his life - others buying and reading them is just a perk.
Those who do buy/pirate/steal/etc. his works and read them and enjoy them have a special place in his heart - right beside ferrets, good cinema, and the BBC.
If we have 100 people that interested in supporting me we'll throw a party. We'll get a discord going. Load up an online game of Cards Against Humanity, and have a give-away with some really nifty prizes!
1 of 4