Chrissy B.
is creating art+life videos to inspire creativity and intentional living
Select a membership level
Photo Love!
Journals and sketchbooks, and mixed media, oh my!
Exclusive access to delicious, blog style updates and photos of all my juicy creative play such as, my Soul Book, various art journals, creative BUJO, mixed media projects, as well as new supplies that are rocking my boat, and updates to anything and everything going on in my art studio!
You will also have access to my Patreon only Facebook group!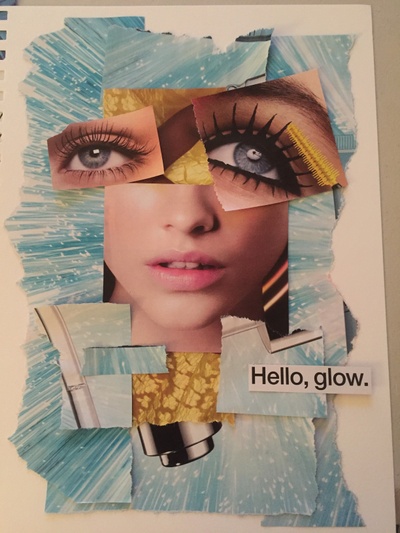 Collage Sheet Love!
In addition to all other previous reward levels, you will receive a pack of Patreon EXCLUSIVE digital collage sheets, available for you to download every month.
These collage sheets will include my hand drawn artwork, fun, creative snippets of my art journals, creative BUJO accessories such as calendars, days of the week, months, etc, and miniturized artwork to be used as tip ins for any of your personal art journals, as well as inspirational quotes, and any other goodies that I am finding helpful in my own creative process.
I will make sure to include at least one patrons-only video showing how to use the printables.
Video Love!
Need more videos? At this tier, you will have access to all of the other previous reward tiers, as well as at least 2 EXCLUSIVE Patreon videos every week.
These videos will vary, but topics will include journal with me, watch the process, mixed media techniques and product reviews, creative bullet journaling, creative book reviews, art studio organization, and other creative DIY projects.
About Chrissy B.
Hello, my Beautiful Creatives!
Thank you so much for stopping by and taking a peek at my Patreon page, where I shamelessly gush over all things artsy, creative, and down right
FABULOUS
. Just know, that even from afar, I am sending you a great big hug, to show you how much I appreciate your visit!
Please feel free to take your time and to look around!
A B O UT  M E:
My name is Chrissy B. and I am an artist, a writer, a teacher, and a lover of all things creative! You might even know me from my art videos over on YouTube.
I have a passion for inspiring people to use their creativity, because I believe that creativity is a powerful tool for healing, dealing, documenting, and ultimately the catalyst for creating the juiciest life your soul is so deeply craving!
With memories of childhood days all over the Pacific Northwest and a growing passion for getting back to the simpler things in life such as spending time with the people we love, home cooked dinners, and barefoot walks in the park, you could say I'm a country girl who appreciates the simple beauty found in the day to day.
My creative roots sprouted from the moment I could hold a crayon in my hand, growing up watching my grandfather, in awe, while he drew
AMAZING
portraits in his art studio, and later at my mama's side as she created
ANYTHING
out of
EVERYTHING
. Art has been a constant and ever-growing source of enjoyment and comfort to me as I have gotten older, and it has only been recently that I have realized how much art is really a part of the fabric of
WHO I AM.

I have decided to join Patreon as a way to help give me the space to keep creating quality art videos, while still being able to help support my little family. I have so many ideas for videos that I want to share with you, and joining Patreon will allow me to be able to continue to do this full-time. I feel such a calling to help and inspire others through sharing my passion for art journaling and your subscription will allow me to create more freely, and more often!
I'm also so excited to have a platform where I can interact with you more one-on-one! I can't wait to get to know you and become friends!
H O W  I T  W O R K S:
If you would like to join my community of beautiful creatives, and support me as I continue to create value-packed videos and other resources for you, then simply choose which package you would like to subscribe to. In return, depending on which package you choose, you can receive exclusive, Patreon members only perks such as behind-the-scenes sneak peeks of what is happening in my art studio, what I am working, supplies I am currently loving, creative events, classes I am teaching in the art/mixed media community, downloadable collage sheets, journal prompts, creative planner resources, chatty videos, chances to meet with me once a month, and so much more.
No matter which package you choose, please know that you can change or cancel your subscription at any time. However, regardless of whether or not you choose to subscribe, I want to make sure that you know how thankful I am that you have taken the time to stop by! I am just so thankful to be able to continue to do this creative work every day, and that you are happy to have me share it with you!
I hope that you will want to join me, the tea is always hot and the artsy supplies are always close at hand.
Great big hugs to you,
~Chrissy B.
I am so thankful for your support as I launch Beautiful Creatives into full-time venture in 2018. You are helping me live the dream of becoming a full-time creator! With your support, I aim to keep creating, while supporting my family, and will continue to upgrade both my skills and equipment so that I continually bring you more valuable content so that you are able to freely create art while also creating the life of your dreams!

1 of 2
Recent posts by Chrissy B.
By becoming a patron, you'll instantly unlock access to 13 exclusive posts
By becoming a patron, you'll instantly unlock access to 13 exclusive posts