Ben
is creating Short Stories and Musings
Select a membership level
Our Thanks and Undying Appreciation!

Every little bit helps and we know that. Even a couple of bucks a month can go a long way and never forget you're the level we're counting on for getting the most support.

Early Access Comics!

As many of you know, Elaine and I actually work between two weeks to a month ahead of when we actually post our comics. Well, if you support us for a mere 5 dollars a month, then you'll have access to these comics as we finish them. You'll be weeks ahead of everyone else!
Script Shares

You'll have access to the scripts as soon as Elaine okay's them for drawing. It's a neat little insight into how we work as a team, and we'll of course be happy to answer any questions you may have about how we do things or the choices we made.
About
Greetings! Welcome to the Patreon Page of Ben Hsu and Elaine Tipping! Come in, feel free to browse.
Who Are You Guys?
We're a creative team that specializes in creating webcomics. We've worked together for over ten years, we've had a lot of fun over the years, but recently discovered that it's getting harder to keep up with our personal projects and continue to pay the bills. Hopefully, you guys can help with that!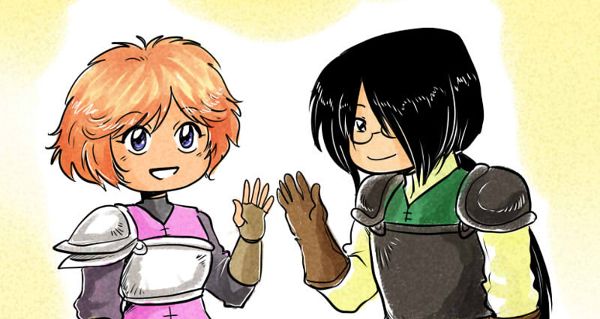 What Webcomics?
We've got two major projects: 
Dubious Company
(which is has been completed) and 
Licensed Heroes
(which updates once a week).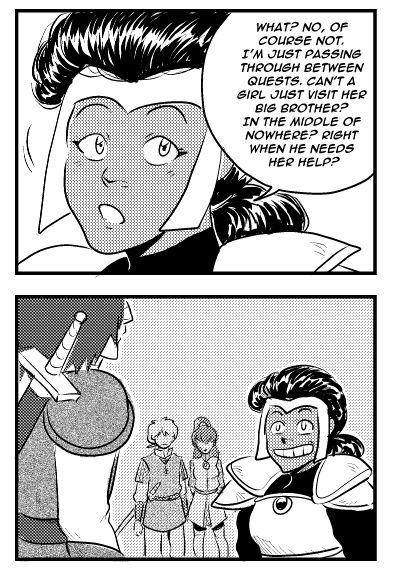 Dubious Company
Dubious Company
is our longest running comic and it follows the rousing tale of an incompetent air-pirate and his best friend, an alcoholic cat-girl ninja. Its a story filled with adventure, excitement, romance, and the type of comedy that only the truly absurd can obtain.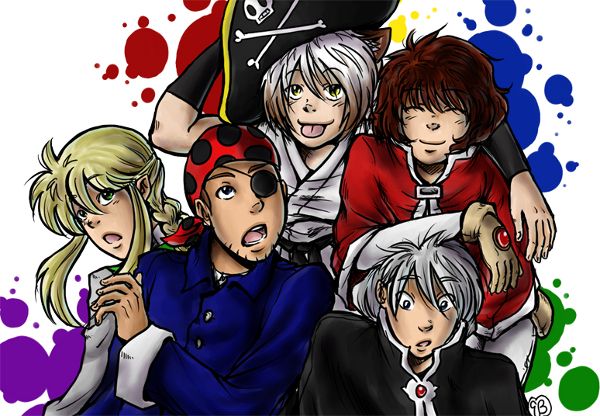 Licensed Heroes
Semi-autobiographical, this comic follows Tempest, a young man who's just finished schooling and gotten his Adventurer's License, allowing him to legally take on quests. Education in hand he steps out into the world...and immediately becomes unemployed. It's a gooey, creamy, comical, slice-of-life series of short tales, all wrapped up in a, crispy, crunch, High Fantasy shell.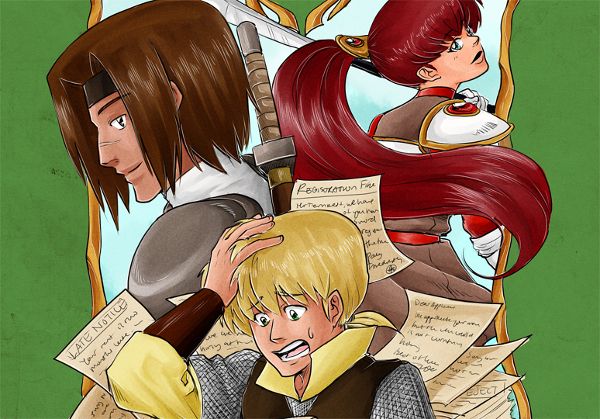 So What's This Page About?
Full disclosure: This page is an attempt to reconcile the amount of time we spend on our hobby of making comics, with the fact that we should be doing other things (so they say anyway). We've had to, over the course of our decade of working together, cut back from creating four comic pages a week to creating only one. We're hoping that by generating some income, we can justify getting back to at least two or three comics a week.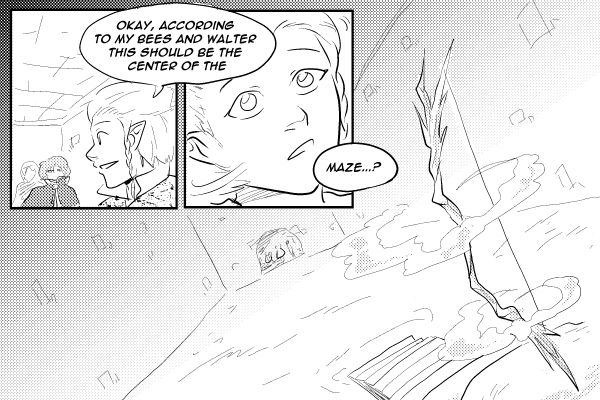 Is there anything else we should know about?
Elaine and Ben promise to continue to make at least one page of 
Licensed Heroes
a week, regardless of how much you fans support us. We'll go ahead and keep this up as long as we're having fun making the comic (and let's be fair, we have a lot of fun making comics). Otherwise, it's really up to you guys, if you want to see more 
Licensed Heroes
tell your friends, do what can to support us. If we all work really hard together we might be able to get up to 8 or even 16 pages a month. We can't really offer all the exciting bells and whistles that other comics seem to be able to offer, but we put everything we can afford to into each strip and we hope it shows.
Ben will dust off his old prose writing skills and put that college degree to good use. At 250 dollars a month you'll all get to enjoy a short story or piece of flash fiction. More than likely this will take place in the Licensed Heroes universe, but we'll see where inspiration takes us.
1 of 2
By becoming a patron, you'll instantly unlock access to 378 exclusive posts
By becoming a patron, you'll instantly unlock access to 378 exclusive posts