Alethea
is creating Between the Realms
Select a membership level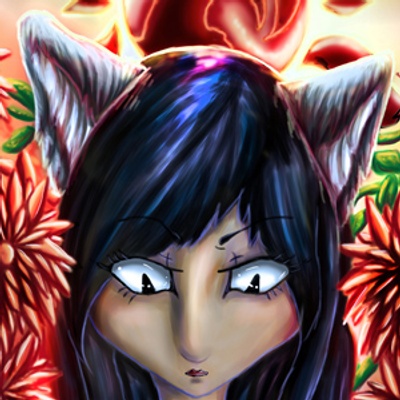 Pledge $1 or more per month
You will have my utmost gratitude, love, and respect. You have no idea how far just this little bit goes. Thank you! 
Early Updates: Get comic page updates 3-5 days early before the rest of the world!!
Process/behind-the-scenes: First look at Character Designs, WIPs, Concept Art, and Spin-Off Comics.
Downloadable PDF's of Short-Stories in Alternate Universes featuring the main characters from Between the Realms!
Includes Discord benefits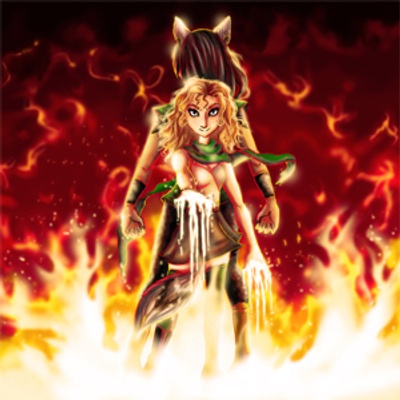 Pledge $3 or more per month
INCLUDES ALL PREVIOUS REWARDS
Beta Tester: Beta test any potential Gamebooks made for Between the Realms.
Tutorials: I'll make video tutorials for you to download and re-watch whenever you want! YOU get to decide what type of tutorials!
Includes Discord benefits
Pledge $5 or more per month
INCLUDES ALL PREVIOUS REWARDS
Illustrations: Hi-Res Monthly BtR Illustrations you can download and keep forever!
PDF Digital Copy of Between the Realms Comic for you to Download!
Digital Copy of BtR Artbook (when finished.)
BtR Merch: Buttons, Stickers, Bookmarks, Prints sent right to your door!
Patreon Comic: Exclusive, never-before-seen comic series that's ONLY available on Patreon for my lovely Patrons. (Coming Soon).
Includes Discord benefits
About Alethea


BETWEEN THE REALMS
__________________________________________________________________________



WHAT IS ALL THIS ABOUT? WHERE AM I?!



Welcome! You're on my webcomic's Patreon Page, silly! :P

Between the Realms
is about Saedie, who thought she was having a really bad night, until a strange woman who calls herself Amirah suddenly appears. Whisking Saedie away to a parallel dimension, Saedie learns of an entirely new world, a place where humans don't exist. This world is called Trea'h, a breathtaking realm of beauty and equally fatal among some of the inhabitants. Along the way, Saedie finds love, uncovers secrets long buried in blood, and what it truly means to make the ultimate sacrifice.
The comic is fully colored webcomic, updated once a week. It can be read for FREE on
Tapastic
 and 
Tumblr.
Between the Realms
is romance/fantasy. Our two heroines are Saedie Connolly and Amirah Ula, who develop a romantic relationship. Although this is classified as a "Girls Love" comic, it is not smut. It focuses on the dilemmas of our two protagonists as they overcome their tragic fate and other obstacles as well as falling deeply in love along the way.
With your support, I'll be able to take less freelance work and focus more on
Between the Realms.
Not only will I be able to make more of a priority, but you'll also get more content! Lots of goodies are in the works such as extra updates, behind-the-scenes access, merchandise (sent right to you!), tutorials, Spin-Offs, Alternate Universes, Gamebooks, and a new, never-before-seen comic series exclusive to ONLY my patrons.
__________________________________________________________________________OUR ROMANTIC LEADS...SAEDIE CONNOLLYAge:
2
3
Species:
Human 
Occupation:
Unemployed
Dropping out of high school to provide for her neglectful father, Saedie was forced to learn about the stress of adulthood at a young age. She never had many friends and was spurned by those close to her that it left her reserved. Hating the feeling of weak, Saedie isn't one to run from an obstacle and will voice her sharp tongue til the bitter end. Despite the tough life she's led, Saedie's ready to open up more and has been smiling more these days…
AMIRAH ULA
Age:
105 (21 Trea'h years)
Species:
Wolfen
Occupation:
Knight
Raised in a disciplined environment, Amirah is compelled to complete her mission of escorting and protecting Saedie to the designated sacrificial location. However, she has been watching over Saedie for many years (unbeknownst to Saedie) and has grown quite attached to her. Now Amirah feels conflicted between duty and devotion. Amirah's tragic past has made her a capable fighter, but for some reason when she's around Saedie she's able to laugh and relax more. She prefers not to talk about her job.
__________________________________________________________________________

K, THAT'S COOL BRO, BUT WHO ARE YOU?

Hiya!  I'm Alethea Van Holland (aka Wolven-Sister), the creator/writer/illustrator for the comic. I've been making sequential art, illustrations, and designs for 5+ years professionally. I've worked alongside numerous publishers, agencies, companies, indie film and game studios, just to name some of my credentials. In my free time, I enjoy reading, hiking, herbalism, rock/gemstone hunting, and being the neighborhood witch. That, and coffee -- loooots of coffee!


Portfolio:
https://aletheavanholland.weebly.com/
__________________________________________________________________________
SO, HOW DOES PATREON WORK?


If you would like to support
Between the Realms
, all you need to do is click on "Become a Patron" at the top. You'll be charged automatically and you can set your pledge amount to whatever you want. You can cancel at any time, there is no obligation. Regardless if this Patreon is a success or not, my comic will
always
be available to read for free for you to enjoy <3
We reached our first milestone! HUZZAH'S ARE IN ORDER!

1 of 5
Recent posts by Alethea
By becoming a patron, you'll instantly unlock access to 128 exclusive posts
By becoming a patron, you'll instantly unlock access to 128 exclusive posts