Blue Spartan A
is creating Mixer Streams & Interactions
Select a membership level
Munchkin Cat
Join the Munchkin Cat tier if you want to support the Stream, while keeping the wallet happy.  You'll receive the following awesome benefits:
Access to the Patreon Feed
This will allow you direct interaction with me right here on Patreon! I'll be posting behind the scenes photos, asking for input on stream games and ideas, etc. You'll have a direct impact on how the stream looks and what I'm doing! 
Also, exclusive photos of Jonas the cat (and the rest of the crew)!

Monthly Shoutout on Twitter
Once a month, I'll tweet out your name & twitter handle!  You'll end up with a beautifully crafted and personalized tweet, all just for you, viewed by all on the great Twitter (or at least everyone who is following me). 

Monthly Shoutout on the Stream
Once a month, I'll read your name / username of choice out, live on the stream!  Whether you just want to hear your beautiful name out loud in my voice, or want to be introduced to the viewers as an awesome Patron of the Stream, you'll be able to have it come true! 

Norwegian Forest Cat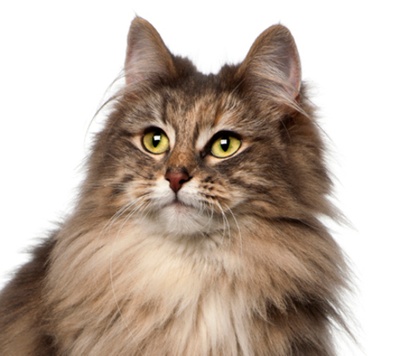 Join the Norwegian Forest Cat tier if you want to support the Stream, while receiving the additional rewards of access to the private Discord channel and one random Steam key!
Below is the list of all the special benefits you'll receive at this tier:
Access to the Private Discord Channel
You'll receive exclusive access to a private discord channel where you will be able to chat with other Patreon patrons, and chat directly with me! This gives you direct access to ask any questions you might have, throw out stream ideas, and pretty much anything else!
Random Steam Key
The first month that you sign up, you'll receive a random Steam key (no strings attached)!  If you already own the game in question, then I'll exchange it once for another random key.  This is a great way to get a little bit back when you pledge to help support the stream!

All previous tier rewards are included as well!

About
Streaming on Mixer with my good friend CCTShing92 (
https://mixer.com/cctshing92
).
We're typically playing a couple different games but, regardless of what we're playing, we love to chat with our viewers on pretty much any topic!
We'll use patreon donations to help further our interactions (giveaways, tournaments, videos) and are looking forward to having fun with you guys! 
Steam keys, in game rewards, and other giveaways. These will go to different viewers, so be sure to stop by and check out the channel if you want to see your donation go towards making a viewer's day!
1 of 2