Blushily
is creating Art, Cartoons, Comics, Fanart
Select a membership level
♡ A Helpful Tip ♡ ($1 monthly)

Thank you so much!! Every cent helps a BUNCH ♥ ♥ Even $1 helps towards reaching my goals, and you are so kind for offering me your support!
By joining the $1 Tier you get access to all the patron-only content! 
Gain access to high-quality artwork early, before it's been posted anywhere else! You also get to participate in all patron-only polls.

Access to patron-only content
Priority viewing of my works
Access to sketches of my works
You can also have the patron role on my discord!
Tier #1 ♡ A Helpful Tip ♡ ($5 monthly)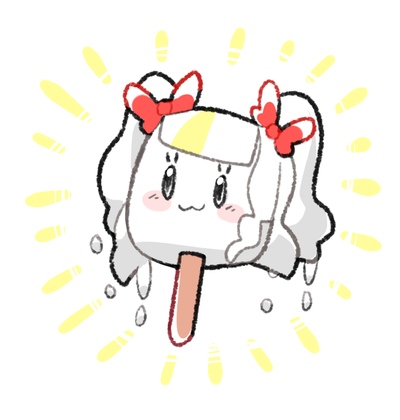 Thank you so much!! In return for your generous pledge,

You will receive: 
New extra: Poll & Raffle Participation! 
New extra: Commission Priority! 
New extra: Access to HQ art file dumps
Tier #2 + Cheeb! ♡ ($10 monthly)

Thank you!! In return for your pledge you will be receive: 
* Result based on design complexity!
Similar to any of 6 examples above.
(no stacking for this reward)
New extra:  20% Off Half Body Coupon !
All previous extras:

Post Access
Discord Role
Early Sketches
Poll Participation
Access to HQ files
Commission Priority
About
[ Please read! Hit 'Show more' at the bottom! ]

★
Twitter
✦
Tumblr
✦
DeviantART
★
"Who are you and what do you do?!"
A dreaming cartoonist - I go by 'Blushily' - I love to doodle lots of stuff and create cute art that will hopefully make your day better 🌟 -- My goals are to create lively and colorful art to share with everyone! I hope to someday become a good animator and designer. I've been drawing digitally since 2007 and have been striving towards improving my art more and more.
"How will this Patreon affect you/your work?"
By supporting me on Patreon you will also be supporting me in my own life - your pledge will help towards building myself and letting me be able to create and share art for a living, something I would absolutely love to do! I would be able to offer you more of the things you love to see from me. Every bit goes a long way and I would be so thankful to receive your support, and give you something in return for your kind gesture, you have my love ❤
"What are the rewards being offered?"
I offer many different tiers! From those that are purely for support, and those for the reward lovers - there are many different options to choose from. Doodles, Sketches, Full work; all these can be picked from a variety of tiers that fit to your liking. Check tier listing for more details -->
Request Guidelines:

To ensure that everything goes smoothly,
please take a peek at the link below when you get the chance:
▶ Please read:
Request Guidelines upon becoming a patron
★
Thank you so much for everything!
I am so grateful for your time and support!
♥ ♥
Feel free to ask any questions regarding the reward system.
$343.60 of $600
per month
When I reach this goal, I'll be able to spend so much more time on artwork without stressing, and would then be able to give you guys more of the things you'd like to see! and more often, too! It'll also give me time to offer many more rewards.
1 of 1
By becoming a patron, you'll instantly unlock access to 973 exclusive posts
By becoming a patron, you'll instantly unlock access to 973 exclusive posts