Bonny Rumsfield
is creating mangas and illustrations
About Bonny Rumsfield
♪ ♫ Hi everyone, it's me, Bonny! ♥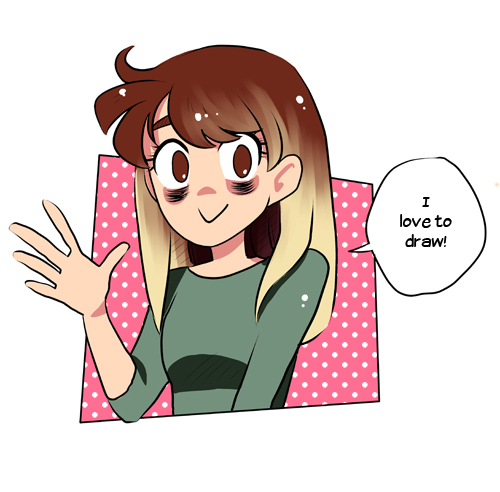 I'm from Germany and currently a student in B.Sc. Psychology. For more than ten years I've been drawing mangacomics -
shoujostyle
! :D
All my stories are about
love
,
friendship
and
overcoming issues
, that stand in the way of a healthy relationship with others.
Since 2014 I've published some stories here in Germany on my own:
- Tameless Heart 1 (2014)
- Tameless Heart 2 (2016) completed series

-
Karten auf den Tisch! 1
(2015)
-
Karten auf den Tisch! 2
(2017)
-
Karten auf den Tisch! 3
(2018)
completed series


-
chance
(2017)
one-shot


I'm translating and updating CARDS on the TABLE and Tameless Heart on Tapas and Webtoon!

For now I'm working on a new series! I'm still on the starting line, so more information, illustrations and pages will be provided over time :)
And I've got so much more stories to tell after that! 8D
And now you can support me! ♥

For me, financing my passion and bringing stories to the world is always a struggle. And constantly worrying about costs and how to pay for prints and conventions is no fun... It's just easier to follow a dream, without stressing around and wondering if it's even worth it in the end. Because success or no success only shows after a long long journey of hard work and perseverance.
But you can help keep my motivation and thrive to do, what I love! ♥

If you like my stuff and want to see more, pledge what you can!
And I focus on drawing, so I can share all my work with you!!
♥ ♥ ♥ THANK YOU SO MUCH FOR ALL YOUR SUPPORT! ♥ ♥ ♥

Select a membership level
Level 1 ♥ a tipping heart
♥ my eternal love and gratefulness for your support! TwT
♥ early access to finished illustrations
♥ 120$
Yay!! I don't have to worry about print and convention costs! Wheee thank you so so much!! *A*
1 of 2
Recent posts by Bonny Rumsfield