Select a membership level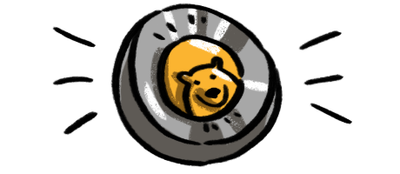 Level 2
You will gain access to a bunch of bonus Boumeries comics that were published in the books but were never posted on the web, ever.
Level 20
Limited (20 of 20 remaining)
Access to all previous rewards except the monthly character drawing, and I will mail you one random original Boumeries comic every month. Crazy!

About Boum
Hey there! I'm Boum and I make comics. I'm mostly known for my journal webcomic 
Boumeries
.
Boumeries
has been steadily updating three days a week for eight years now, an achievement I'm quite proud of. That means no update was skipped, no matter how pregnant I was and how fussy the kids are. (Actually, they're pretty awesome.)
I was a stay-at-home mom for a while; now our daughters are older and at school and part-time daycare. I am slowly accepting more and more work as time allows, but I still only get to work a few days a week, and comics isn't exactly a high-paying job.
If you become a patron, you will be helping me keep on making comics, and not just
Boumeries
. Not only will it help pay the food and the bills, but it will allow me to work more freely on new comics, cover printing costs for my next book, save for transport and hotel for conventions abroad (I want to go to American cons!), buy art supplies... and diapers. Many, many diapers.
Depending on how much money you are willing to pledge, you will have access to bonus comics that have never been posted on the web, drawings of your favourite person or character, comics-in-progress, and I might even send you originals, too. How awesome would that be?
Please support in any way you can! Every bit helps, even passing the word around.
Thanks a million!
One video streaming a month? How about ONE VIDEO STREAMING A WEEK! Patrons will get a sneak peek at one new comic every week! How cool would that be?
2 of 3