Bound Around The World
is creating All Things TRAVEL- Videos, Guides, Blogs, Tips & Tricks
Select a membership level
THANK YOU!
1. By Becoming a Patron You'll Get One Very Thankful Virtual Hug!
If you're signing up to become a patron, you're probably doing it because you care about me, and you want to see my adventure continue soTHANK YOU!
 2.  Get an invite to my PATRON ONLY Facebook group That's where we can chit-chat with each other, share stories, and I can answer any questions you have!
3. You're Invited to my PATRON ONLY Video Hangouts 
Every couple months we'll hangout together via Facebook Live. During these hangouts you can ask any and all of your burning questions, and I'll answer them live. 
YOU'RE GONNA MAKE ME CRY
Wow, THANK YOU! 
1. You'll Get All of the "REWARDS" Listed Above
2. Plus, I'll send you a POST CARD from my favorite country every few months!
I LOVE YOU TOO!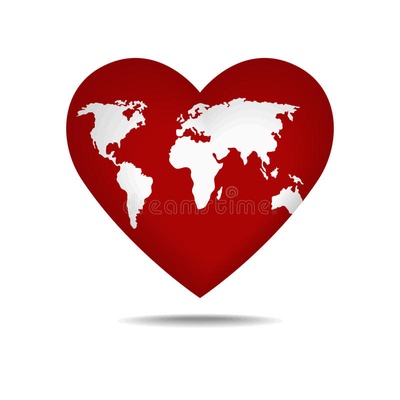 1. You'll Get All of the "REWARDS" Listed Above
2. You Get a few of my BEST PHOTOS for downloading AND entered in for a chance to receive a special print of one of my photograph's!
About
Hello, สวัสดี, Hola, 你好, Ciao!

Thanks for checking out my Patreon page! Bound Around the World started as a way to share my stories and inspire others to pursue their passions as well. I know not everyone who reads this will have the disposable income to become a patron, I am more than grateful for any and all the support received.
If you do decide to contribute financially I want to make it 100% clear what your money is going towards. Obviously, some of it will go towards my travels as in hostel rooms, tuk-tuk fares, sketchy street food, and things like that. However, part of it will be used to give back to locals in some of the places I travel. There have been many times traveling where I wished I wasn't on such a tight budget because sometimes you just really want to be able to help someone out, to give back to those in need, and or those that have been kind enough to help you. Most of the time I still find a way to help out a little bit, but it would be really awesome to be able to do a little more sometimes. It might be buying groceries for a family, leaving a generous tip to someone who went out of their way to help me, buying some toys, snacks, or books for some children. 
While I am offering a few extra "rewards" to those of you who decide to become patrons, I still need everyone's support to continue this journey. If you can't or don't want to become a patron, I'm just as happy to have your continued support on YouTube by watching, liking, commenting, and sharing my videos as well as liking and sharing my Instagram photos :)
Thanks!
-Kelsey
By becoming a patron, you'll instantly unlock access to 4 exclusive posts
By becoming a patron, you'll instantly unlock access to 4 exclusive posts
Recent posts by Bound Around The World