Brandon Lovejoy
is creating a convergence of wild ideas
Select a membership level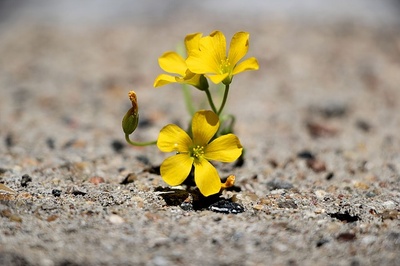 Pioneer Species
You are a courageous soul, breaking apart the concrete of indifference and creating suitable habitat for future artforms to emerge.  You are the nascent possibility, you are the breath of life, you give me strength.
You'll get my patron-only posts and access to the patron-only feed, where folks gather, and everything gets posted & talked about. You'll also get downloads of some of my more significant projects as they come to fruition.
About Brandon Lovejoy
Hello, you marvelous creature! 
You have made it across the mysteries of time-space, across all the improbable unions of countless beings brought together through the most unpredictable circumstances
, you have grown, and discovered, you have (I hope) peered up at the night sky into the vast reaches of the cosmos and wondered at the enormity of it all... you have loved, and wept, and screamed in hopeless frustration, but you've continued your search, your struggle, your becoming, and here we are... we've reached the point where you are now ingesting these words, with your eyes, your mind, your heart... the odds of us meeting like this... staggering.
Thank you for your attention, for your curiosity!
I'm just getting started here... I will be unleashing my most heartfelt thoughts and creations, imperfect as they may be, to the unflinching gaze of humanity.
I will continue courting that elusive spark which ignites our stories and dilates the aperture of our perception. Come with me, on the journey.
Every human is an artist. And this is the main art that we have: the creation of our story. -Don Miguel Ruiz
Calling all pioneer species!
You early adopter types, you who have climbed, in whole, or in part, outside the box! You who have made the box into a diorama which draws attention to the existence of boxes in everyday life... thank you! Join me as I grab my exacto-knife and make short work of this dull enterprise called 'certainty'.
What are these creations I speak of...?

Fair question, and oh my how I look forward to answering this question with creation itself!  But for now, here we are with just words between us. I suppose you can surmise, right out of the gate I will be delivering words, words all put together and ready for action, words coming out all sideways sputtering fragments of meaning, words attempting to reach the truth through outright clarity, or absurdity, whichever seems more fitting for the occasion. I do traffic in words, yes... so beware. Words may be written, or they may come in the form of interviews... podcasts or videos. I may shoot a documentary while using words, I could build a tower of words, I may bury some words in the desert and never speak of them again.
Mediums at my disposal
Including but not limited to:
Speech
(in the form of recorded conversations, monologues, live speeches, podcasts)
Writing
(Essays, Tweets, Poems, Rantings, and/or Ravings) Video (Documentary, Interview, Narrative, Creative)
Performance Art
(live performance, and video)
Puppetry
(live performance, and video)
Public Works
(I may decide to feed the homeless or visit prisoners or advocate for policies, or launch a local complementary currency)
Building
(building of structures such as cob ovens, retort kilns, solar kilns, living water filtration systems, in service to any communities I am associated with.)
Music
(who knows?)
Fair Warning
Topics I intend to broach
will include...
language
,
meaning
,
politics
,
blockchain
,
technology
,
money
,
society
, our
relationship
with
nature
, and
each other!
Really, pretty much
anything
!
Recent posts by Brandon Lovejoy