Brandon Petroski
is creating video games, mods, art, and screenplays
Select a membership level
Pit-Fighters
Limited (500 of 500 remaining)
Helps pay subscription fees or participate in the occasional Steam Sale. Contributing 1 dollar is kind enough, but 5 is just humbling. 
Street Machines
Limited (100 of 100 remaining)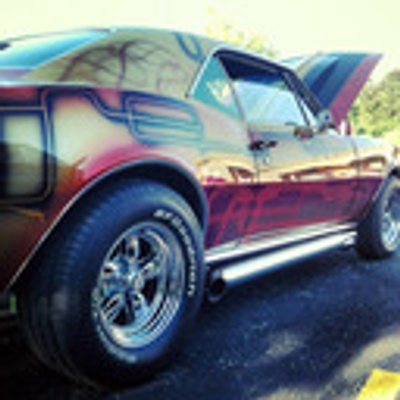 You are contributing to software subscriptions, full meals, and tanks of gas. I couldn't be more thankful. 
About
My name is Brandon and this is basically who I am in the shortest length possible. 
As of July 15th 2018 I am a Drexel graduate with a degree in game development. I'm currently on the job hunt! 
With my free time I like to develop my own personal projects that range from full blown games, to mods, digital art, and even screenplays. 
I post on Instagram and Twitter regularly, as well as the occasional game dev test video on Youtube. I also have a website 
here
with a my portfolio and semi regular ranting blog posts. 
All of my platforms are a great way to see what I like, and what I'm doing, but I'll tell you a little bit here. 
I'm a huge classic car fanatic. I have a passion for creative expression, but cars were my first love. I post a lot about cars, and my work usually involves cars. I'm currently developing a racing title as I type this. I draw, model, and write about cars way too much haha. 
That being said I love movies and video games as well. I collect movies, watch too many hours of them, and discuss them online. I love them so much I've started writing screenplays with the help and guidance of some Drexel professors. 
My hopeful career path may be modern video-game development, however, I love retro gaming. I collect old systems, computers, and games when I can. I enjoy the history and creative techniques of these older games and hardware. It's truly a lost art. 
I know there are a shit load of creative folk on here. Many better than me. That being said, with age and experience, my skill set slowly grows. You Patrons can follow me on that journey and help me out. 
If you came from my classic car instagram page, 
V8 or DIE
, thank you for being one of over 10k follower! The car community is a family I can always count on for support. 
If you came from anywhere else on the web, check out my personal Instagram 
brandon8696
or Twitter @ 
UnleadedPetro


I also have a 
LinkedIn
for some more professional information on me, or if you'd like to link up. My resume can also be viewed on my personal website. 
If you venture on Discord, hit me up to talk about Dusk, New Bloods, car combat, or retro games in general!
I think this about covers the basics. Contribute if you can! If just 5% of the 10k+ people following my content contributed monthly, I'd have enough for new hardware, software, materials, and supplies to further my creative pursuits while I'm on the job hunt. 
Recent posts by Brandon Petroski