Brilliance Films
is creating Great Movies
Select a membership level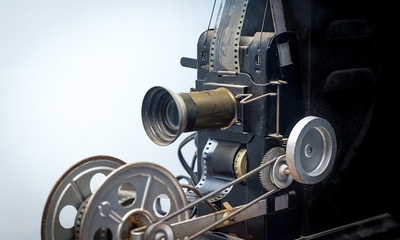 Swing Gang
$5
per chapter, on-set diary, or film exerpt
-Read exciting novelizations of the films
-Watch on-set video diaries and featurettes
-Your name shines in the credits!
Grip
$10
per chapter, on-set diary, or film exerpt
 Everything in the tier above, PLUS
-A  DVD of our current project once it's finished!
Gaffer
$15
per chapter, on-set diary, or film exerpt
Everything in the tiers above, PLUS
-A CD of the soundtrack of our current project once it's finished!
$9
per chapter, on-set diary, or film exerpt
About Brilliance Films
Welcome to the Brilliance Films Insiders! We want YOU as a member of our film crew!
We are a production company based in McPherson, Kansas. We've filmed several short movies and one feature-length, and we have plans for many more (including some very exciting motion-capture projects!). Your support will carry these scripts to the big screen--and you'll be getting in on the ground floor of a film company that encourages and creates opportunities for excellent local talent, and produces wonderful movies that will be sent to film festivals all over the world. Here on Patreon, you'll be able to enjoy exclusive content such as novelizations of the films, on-set featurettes, content from our previous projects, cast and crew interviews, first-looks at concept art, and many other insights into the film-making process. And you can choose rewards that put you even closer to the action!
ABOVE is the trailer for our feature-length film "Inkfinger," which is currently making the rounds at film festivals! Here's the hook for that one:
"A young writer moves into the old house of her favorite author--but soon begins hearing and seeing things that make her believe she's being haunted. However, she soon discovers that it's actually a crack in time--and through it, she must solve one of the most unexpected and dangerous mysteries in 100 years."
BELOW is the hook for "The Lamp," which is the musical film for which we are currently raising funds! Your support will bring this movie to life!
"From forgotten pages of the Brothers Grimm…
Sir Merek has traveled the wilds of the kingdom with his ragtag band, fighting witches and outwitting sorcerers. So when the ambitious prince asks him to lead troops into battle in exchange for a castle he has always dreamed of owning, Merek is eager to prove himself. But when he is wounded in the leg and maimed for life, the prince goes back on his word and gives the castle to another. Consumed by resentment, Merek snatches at the chance for revenge by taking a magic lamp from a witch—a lamp that houses a mysterious being named Ree, who will do anything asked of him. Merek begins his revenge by ordering Ree to kidnap the prince's bitter sister and force her to slave for him—but what happens when the princess is not at all what she seems? And what if this lamp holds a greater secret than Merek can possibly imagine?"  
Your support will bring THIS movie to life on the big screen!
If you'd like to email us, here's our address:
[email protected]
$9 of $500
per chapter, on-set diary, or film exerpt
We'll be able to begin production of "The Lamp," a fantasy musical from the pages of the Brothers Grimm!

1 of 1
Recent posts by Brilliance Films