Ashley Yates (@brownblaze)
is creating strong movements and content
Select a membership level
I know every little bit counts and I can miss one fancy drink a month to make a small contribution! 
Contributors on this level will receive a Twitter Shout Out from @brownblaze after joining! (If you'd like to opt out,  please note) 
Assata Taught Me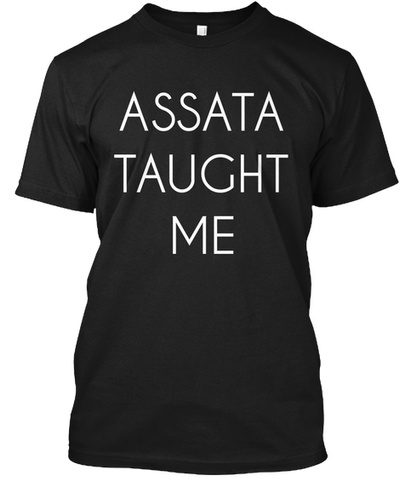 Contributors on this level will receive a Twitter Shout Out from @brownblaze + their choice of the Assata Taught Me tees (designed and created by me and seen across the nation) after joining! 
About
I am a.....

Writer. Activist. Organizer. Strategist. 

In these capacities and others, I've created and led some of the most impactful work that's helped shift the consciousness and understanding of race on a global scale. My words and works have given platform to some of the most prominent social justice organizations and fostered strong networks. I've been featured in national and international media outlets, including The Guardian, Huffington Post, CNN, MSNBC, Al Jazeera, NPR, Canadian Broadcast Corporation, MIC, and many more. 

I've worked directly with activists across the U.S and in Brazil, South Africa and Zimbabwe, building intentional networks and training youth and organizers in the areas of strategic communication, resistance/movement building and direct action. 

Here on Patreon, my Patrons will get strategic and impactful content directly from me including bi-weekly political commentary, action steps towards plugging in to movement work, consolidated commentary from rapid response moments and more! There's a level for everyone to contribute and you'll be given plenty of opportunities to plug into work that has direct impacts on powerful work across frontlines. Thanks for joining me on this journey!