Bryce O'Connor
is creating Fantasy Novels and Stories
Select a membership level
Your Name on the Website
➵Your username displayed on the "Patreon Supporters" page on my website.
➵Direct notifications of Patreon-exclusive and public posts.
Early Access Chapters & Releases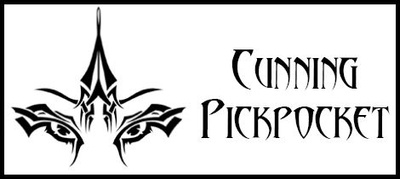 ➵All above rewards.
➵The Kindle download of every new project published while you are a Pickpocket, gifted to your email through my personal account. 
➵Weekly: early access to a rough chapter of my current project:
starts with the Prologue/Chapter 1 and releases chronologically from there. Shorter chapters will be released as bonus materials at my discretion.
Your Name in the Books
➵All above rewards.
➵Your username in print in a special section of the acknowledgments of all novels published while you are a Thief.
About
Good question! For those of you who have miraculously stumbled across this page without any foreknowledge of who I am, allow me to make the niceties. My name is Bryce O'Connor, a US-based fantasy/fiction author with a penchant for all things dragon, assassin, and arcana. My works have been Amazon multi-genre bestselling books for several years now, the most recent of which, Winter's King and As Iron Falls, both launched me into the Top 100 Fantasy Authors on the platform. 
My hope is that Patreon will allow me to do something no other writing or social media platform has really managed to achieve successfully:
provide my readers and fans with a layer of involvement in the stories they love that could not be achieved anywhere else.


Too put it bluntly, Patreon essentially allows me the financial freedom to provide enthusiasts of my series with goodies I've always wanted to give them, but never had the ability to do before.
So what kind of goodies are we talking about? 
ALL OF THE GOODIES! YEAAAAAH!
Ahem... sorry. Got excited there...  
There are plenty of options, so I would encourage anyone interested to peruse the Reward Tiers listed on the right side of the page. For only $1 a month you get access to weekly updates so you can see how the story is coming along AND be the first to know when a book's release date is announced. Beyond that there are tiers for early access to bi-weekly chapters, getting your name (or someone else's) in the books, unique paperbacks, and tons of other fun stuff. If you see anything you like, hit the "BECOME A PATRON" button and instantly get access to dozens of old posts and content!
At this point, the decision is in your hands. Do you click that "BECOME A PATRON" button, or not? Regardless of your decision, I want to thank you for stopping by and giving me the chance to show off everything I have to offer the Patreon community. You are awesome, and your time is incredibly appreciated, so thank you.
By becoming a patron, you'll instantly unlock access to 135 exclusive posts
By becoming a patron, you'll instantly unlock access to 135 exclusive posts
Recent posts by Bryce O'Connor