Cataegus
is creating Digital Drawings
Select a membership level
Progress Shots and Video WIPS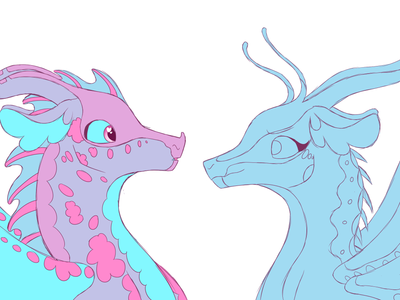 I regularly take WIP screenshots of my art as I draw, and this tier will let you see those! Also get to see WIPs of upcoming videos once I figure out how Premiere works
Expression Sheets and Random Doodles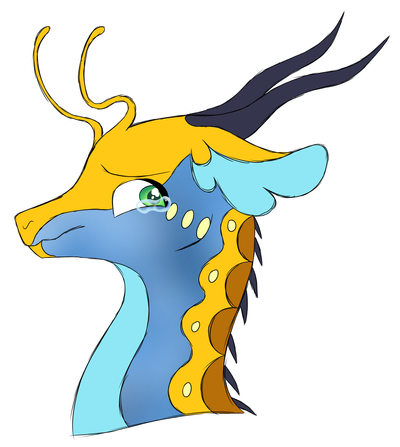 See the colored sketches and expression doodles I do in my spare time, usually to map out character personalities (includes some character concepts from Maelstrom!)
Maelstrom Concepts
See the concept art for my webcomic! Includes character concepts, setting concepts, worldbuilding stuff, mostly sketches I throw at the wall to see what sticks tbh
About
Hi! I'm Sky, a physically and mentally disabled comic/PMV artist. I'm currently trying to get into college, so bear with me on this stuff, but here are some of my up and coming projects that you can expect art for, along with some fandom OCs and AUs and things like that

Maelstrom - a webcomic that follows Oxiris, a dragon who escapes the testing lab where she was created and finds herself in a post-apocalyptic magical world consumed by chaos. She - along with her best friend, Sonar - has to figure out how the outside world works, along with helping its inhabitants figure out how to stop deadly attacks by a band of murderous fae spirits. It's a big WIP but it is still in the concepts so bear with me on that

Mark of the Sentinel - This is just the umbrella term for stuff that involves my 8 main DnD OCs, but I will be writing fanfics that send them through some of the prewritten WOTC campaigns because I can and it's fun to me

Skyfire - Another umbrella term! This one is for Wings of Fire OCs, but their main story takes place 300 or so years in the future, in an AU where the original prophecy never happened. This is done partially because I'm only on the JMA arc, and partially because I'm fond of my interpretation or a No Prophecy AU

Also some other things that don't have names, and some more fandom OCs, basically it's gonna be a lot of OC art! I hope to post a lot, since I take a ton of WIP screenshots, so consider sticking around!

I'd love to get to triple digits so I can feel more stable as far as income goes, and hell, maybe I'll go ahead and draw a first concept for Maelstrom's cover when I hit it? That'd be cool to see, I'm hoping
1 of 1
By becoming a patron, you'll instantly unlock access to 1 exclusive post
By becoming a patron, you'll instantly unlock access to 1 exclusive post