Chantal Horeis
is creating Dreamy Illustrations
About Chantal Horeis
☀ HELLO & WELCOME
☀
My name is
Chantal Horeis
,
I am an artist from Germany, currently based in Stockholm, Sweden. My favorite things to draw are cute, whimsical and dreamy subjects as well as nature related things. I love to mix traditional and digital media and like to get lost in doodling textures and adding playful details to my work. Expanding my workflow by investing time into experimenting, mindless sketching and loosening up more in general to keep my brain inventive and creative is something I am currently working on.



Come along, join the fun & let me show you more!
☀ 

HOW DOES PATREON WORK? 
☀

You can join my Patreon by selecting one of the reward tiers. The amounts mentioned are minimum entries for each reward tier, but feel free to pledge as high as you'd like. You can join and leave anytime! As soon as you pledge you get access to my hidden posts here on Patreon that include updates, sketches, process videos & more. Rewards will be posted or send out to you after a new month has started, usually before the 5th of this next month 🎁 

A big THANK YOU to all my Patrons, especially Pascal and Zoe.
You are amazing!


Select a membership level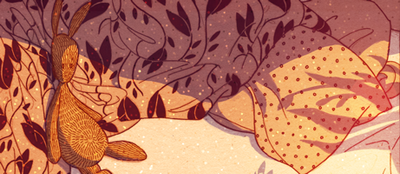 MORNING SUN ☀
art, updates & behind-the-scenes
☀ patreon only posts
see and read exclusive behind the scenes content that I only share with my Patrons.
☀ lens updates
☀ wallpaper & high-res images
☀ monthly Update Podcast
me talking about updates, art & recent thoughts for about 30 minutes to let you in on my art journey.
DAY DREAMER ☘
more insight into my work process
 ☘ All of the above +
 ☘ layered PSD-files 
lower resolution work files that show all of the different steps along the way, so you can see (the mess) how I work ♡ 
 ☘ time-lapse + voice over
1 per month. Watch me create one of my pieces from start to finish and hear me explain what I am doing and why.
SANDMAN ★
special credits
 ★ All of the above +
 ★ a special mention 
in the thank you credits on my website and here on Patreon. This might be interesting for someone that wants to show big admiration and support and tell everyone about it.
What a wonderful kick-off! To mark this milestone I am going to record monthly updates for you from now on ⮩ yes, that's me talking about art, life and behind the scenes things. Just for you!

LOVE & HUGS TO YOU ♥
1 of 2
Recent posts by Chantal Horeis