Christian Klausner
is creating Astrology Forecasts!
Select a membership level
Premium Membership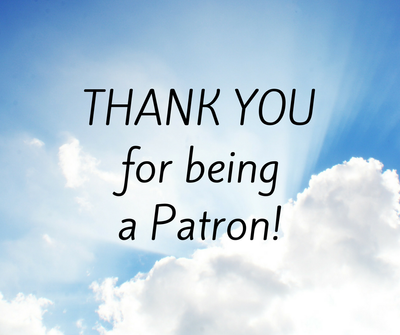 Get access to ALL previous Forecasts, + get an email delivery of the current one. 
Because you are so amazing, I want to: 
✧ notify you when the Sun is about to switch signs (24 hrs in advance). Includes the meaning of the shift and how to handle the energy. 
✧ Plus a pdf-file delivery of your 50 pg Forecast, including an engraving of your name in the finished product and a personal thanks! ❤️
Again, thank you!
Personal Transits (first 15)
Limited (7 remaining)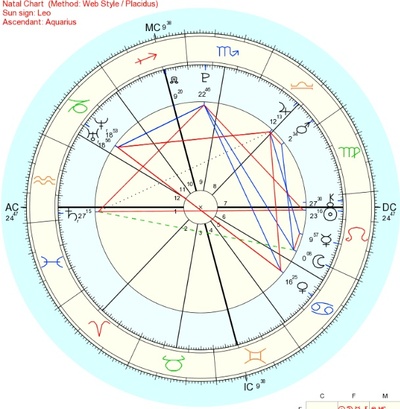 You're someone who wants to stay ahead of the game...
Personal Transit Report for Lightworkers:
Unlock your Birth Chart with a 50 pg interpretation of all your transits for the following month, detailing how the planets are affecting your personal planetary placements based on your Birth Chart, and what the "themes" of the month are for you individually. 
If you would like this, send me your birth Place, Time, and Date! 
This is a tracking of your monthly transits as they occur each month, letting you know when your planets are being activated, what's going on in the cosmos in relation to your birth chart, lunar returns, and more, with a focus on the Sun and planets traveling through your houses. 
If you would like a look at progressions as well, see the next tier! 
-(Only accepting 15 Patrons for this reward)-
About
(The Sun is Now in the Sign:

CANCER

) ♋️
THE FIRST PHASE OF SUMMER


Namaste!
My name is Christian Klausner, and I have been reading and studying astrological birth charts for over 10 years. My passion is to empower the individual by revealing how we are all perfectly, specifically, and divinely unique, as seen in the birth chart. Astrology reveals how the heavens shed light on our individual paths on earth--miraculously revealing the One in the many. And it is such a simple, beautiful tool, which you can learn to use today!
I would be honored to teach you Astrology all year long with my
5
0+ pg.
Monthly Astrology Forecasts,
which are more like monthly astrology
bundles
. They notify you when the Sun makes a shift into a new Sign. It's a complete Current Energy Forecast aimed to teach you about the symbolism of the sign of the month, break down the energy for you, what the shift means, and how it will affect YOUR sign—but it also acts as a monthly astrology teacher, so that you can know in real-time what cycles we're in, and why the energy is what it is.
I also offer
Transit Reports for Lightworkers
so that you can know exactly what is coming for you in the month ahead in order to understand the energy and bring your best light to the world.

My daily use of Astrology for my own life has allowed me to live the life that I love, and it is the joy of my heart to create these newsletters, reports, and readings to help reveal how we can make the best of this time we're in.


Learn Astrology

🌟
with a
Complete Monthly Forecast!

🌠
What's in the $1 Monthly Forecast?:

Beloved Patrons receive:
+ Educational Astrology Material
+ Current Planetary Positions
+ Spirit of the Sun Sign
+ Lucky Days (Jupiter)
+ Relationships (Mars and Venus)
+ Life Lesson Tension (Sun and Saturn)
+ Dates of New and Full Moon
+ Crystals to keep close
+ Mantra/Affirmation
+ Suggested Book of the Month
+ And Monthly Horoscopes for ALL SIGNS
written by the lovely ~ Amelia Mapstone!
(Here's
her website
, and
her youtube
)
Plus learn Astrology with patron-only Q&A's

Get your name in the Forecast for a $3+ pledge!

(
As thanks for the
$3 or more pledge,
you'll receive an email notification the day before we shift into the next Sun Sign, with the Forecast delivered straight to you! + Get your name engraved in the Forecast as a personal thanks! Highly recommend.)
😊


Would You Like a Personalized Birth Chart Reading?
Get in contact with me here: [email protected]
Thank you so much for being a Patron! <3
ARE YOU A LIGHT-WORKER?

Check out my higher "Lightworker" Tiers for support on how to handle your transits for the month ahead! These reports are messages directly to your soul, so that you can gain insight, encouragement, and information to keep your Light shining as bright as possible, and maintain your spiritual peace and confidence above the confusing, murky waters of the world.
Your patronage allows me to continue to do more and more of what I love to do, which is healing, uplifting, and enlightening through the modalities of Astrology and Music.
To listen to the music that my brother and I create, go to claybournemusic.com or our
youtube to see our music videos.
Your support makes a big difference in my life, so thank you so much for being a Patron. Your monthly pledge not only provides the joy of being able to exchange my God-given gifts to those who are ready and willing, but it allows me the freedom to pursue a sharpening of these very skills which I am honored to use in service of His will.

~


It is my passion to help others find a better lens through which to see the world—because by shaping our lenses, perspectives, and understandings (our modes of viewing ourselves, others, and our world), we see how much power we had all along. And in re-discovering ourselves, this world, and the people in it, we come across a very real magic in this universe.
All endeavors toward self-improvement will inevitably end in union with God. Self-realization. In alchemy, it is called the "Great Work," the fusion of opposites, becoming whole again. And it is not by ourselves alone, but only by the divine love and grace of God which can make us whole.
Astrology—a study of the Heavens, and of one's "birth chart"—is but one ancient method of self-improvement. I love how it looks at where one is individually, relative to the Greater Story above; the microcosm in the Macrocosm. Astrology reveals symbolically, and scientifically, that the Circle of Life is truly Whole. There are no parts missing. Everything is as it should be, and it's cyclically unfolding in ever greater ways.
And you are here for a reason.
Astrology is one of my favorite life-enhancing, self-improvement tools, because it builds awareness of one's individual
energy
through applying the symbolism of Nature:
FIRE - EARTH - AIR - WATER
Each of the 12 signs are divided into different elements, going in the order I gave above, with Aries, Taurus, Gemini, Cancer, and so on... What elements are you dominant in?
By understanding first our Sun sign element, then the Moon, and so on with the rest of our planets, we gain a look into how we operate from an energetic standpoint. Are we fiery, earthy, watery, or airy?
By pairing this with contemplation on the ancient symbols, one gets a framework to understand one's intrinsic strengths and weaknesses. The planets make unique combinations in the signs every moment, and the combination they made at the time of your birth heralded the signs of your potential.
I am blessed to live in an age where knowledge of Astrology is rising and gaining ever more evidence of its practicality and value in the venture to understand our psyche, our world, each other, and ourselves.
Become a patron to get a simplified breakdown of Astrology every month,
and
get deeper into the symbols, as well. Your support allows me to continue doing what I love—writing, teaching, and serving others with individual birth chart readings.

One last thank you, for being a patron, and allowing me to impart this knowledge and love.

Your Astrologer,
Christian Klausner
50 Patrons!!!

When we reach 50 Patrons, I may have enough to get a nice camera, and then I'll upload a video of me doing a goofy THANK YOU DANCE.
1 of 2
By becoming a patron, you'll instantly unlock access to 34 exclusive posts
By becoming a patron, you'll instantly unlock access to 34 exclusive posts
Recent posts by Christian Klausner