Chris Wisnia
is creating "Chris Wisnia Arts"
Select a membership level
"Tabloia Weekly Magazine" Reporter!
World's Third Greatest Actor
Army "G" Division Three-Star Private!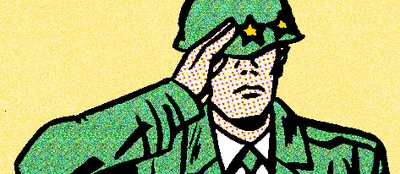 YOU receive all previous perks,
AND unpublished Patreon-Only Diary of a Struggling Comics Artist videos
, PLUS screen savers, high-res images and printables, original pencil and un-edited drafts of the comics artwork, and more!
About
I'm Chris Wisnia. I have a day job, a wife and two kids, a mortgage, and I've been professionally making comics since 2004. Over that time, I've created a TON of
"laugh-out-loud" (Jeffrey Brown, Darth Vader and Son), "unique" (J.H. Williams III, Sandman: Overture), "awesome" (Jhonen Vasquez, Invader Zim), "eccentric" (Daniel Clowes, Ghost World)
comics. But despite the respect and
ALL THESE TESTIMONIALS
from so many amazing pros whom I admire, I haven't managed to find my following or get to "that next step."
I've created a place at my website,
www.ChrisWisniaArts.com,
where I can share everything about the creative process: all my comics (such as my interactive web comic,
Doris Danger's Giant Monster Adventures
), my
comic book scripts
and pencil layouts and inks and colors,
text commentaries
and
video commentaries
about the work I make and what goes into it, time-lapse videos of me making art, my original art delivered to your door, and
conversations with some of YOUR favorite comics creators
and the struggles THEY encounter in choosing this profession, for my YouTube Channel,
"Diary of a Struggling Comics Artist"
!
If you enjoy comics AND behind-the-scenes peeks at the creation of comics and the artistic process, and if you would like to support in a way that can directly, positively affect THIS artist with a long track record, who continues to work hard to create a wide range of unique, smart, thought-provoking content for you, I hope you'll consider pledging to help support my endeavors.
SEE BELOW FOR A COMPLETE LIST OF REWARDS you can receive!
THEN scroll down for suggestions to help you FIND ALL THE FUN FEATURES! Poke around before you decide! There are a TON of freely posted FEATURES for you to enjoy, either way!

REWARDS:

A BUCK is such a super kind way for YOU to show your support for all my hard work! Thanks so much, please enjoy all the FREE FEATURES we work so hard to supply ya, such as my Doris Danger web comics and YouTube "Diary of a Struggling Comics Artist", where I interview some of the biggest comics artists in the industry! (CLICK HERE for an AMAZING LIST OF FREE VIDEOS for you to enjoy!)

TWO BUCKS gets you access to all my comics, original scripts, and lots of commentary text features! Go to ChrisWisniaArts.com/blog!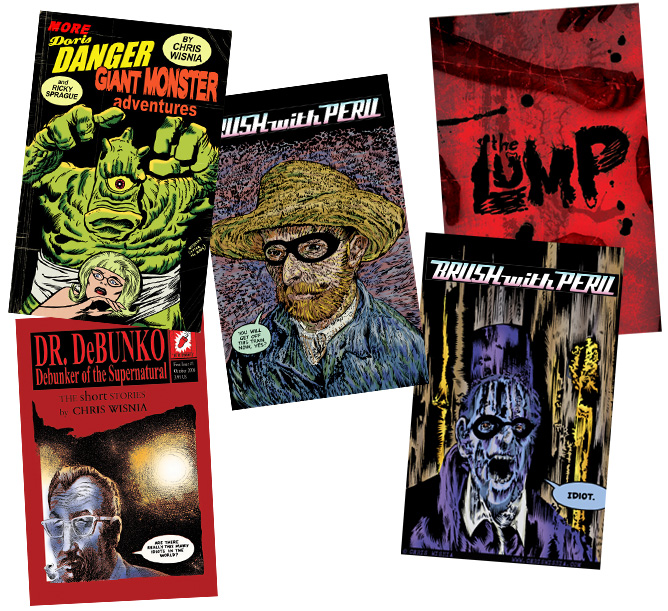 FOUR BUCKS YOUTUBE level ALSO gets you access to Patreon-only bonus videos of "Diary of a Struggling Comics Artist" (CLICK HERE for an AMAZING LIST OF ALL THE EXCLUSIVE PATREON-ONLY VIDEOS POSTED SO FAR!), as well as high-res printables, first draft pencils, pre-edited artwork, screen savers, and more!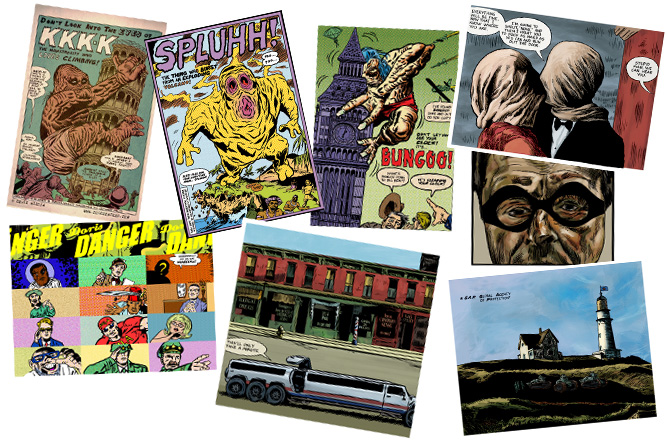 SEVEN BUCKS ALSO gets you an
AD FREE PLAYLIST
of all our "Diary of a Struggling Comics Artist" videos - public and unlisted Patreon-only reward vids, AND audio recordings of the full, raw, uncut interviews! Also enjoy insightful videos I've filmed of myself in exotic places, talking about ... my comics! ...as well as process videos of me in my studio and time-lapse videos of me drawing!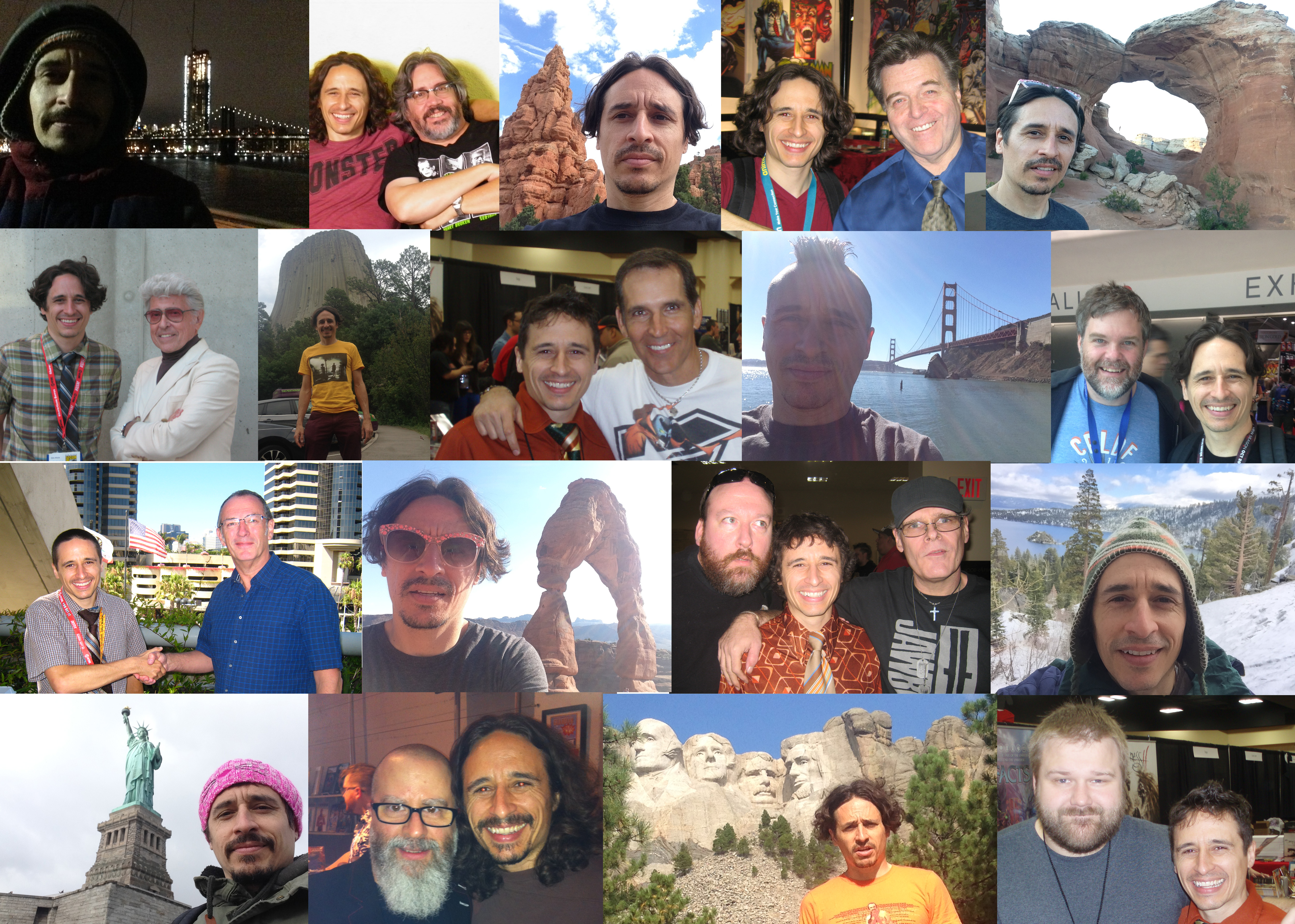 THIRTEEN BUCKS - For all you enthusiastic supporters of my "DIARY OF A STRUGGLING COMICS ARTIST" documentary - ALSO gets your name listed, with our thanks, in the notes of each Youtube "Diary" documentary clip we post that month! This is a physical way for you to proudly say, "See, I believe in supporting art, and this project, and there's proof embedded right there in the video that I helped to make it happen."

TWENTY-FIVE BUCKS ALSO makes you eligible to own an original 11"x17" B&W inked, published comics page, sent to your door! Minimum six months for the most inexpensive (generally six or more panel) pages, or let the money ride to choose something more valuable (15 months for many full-page splashes)!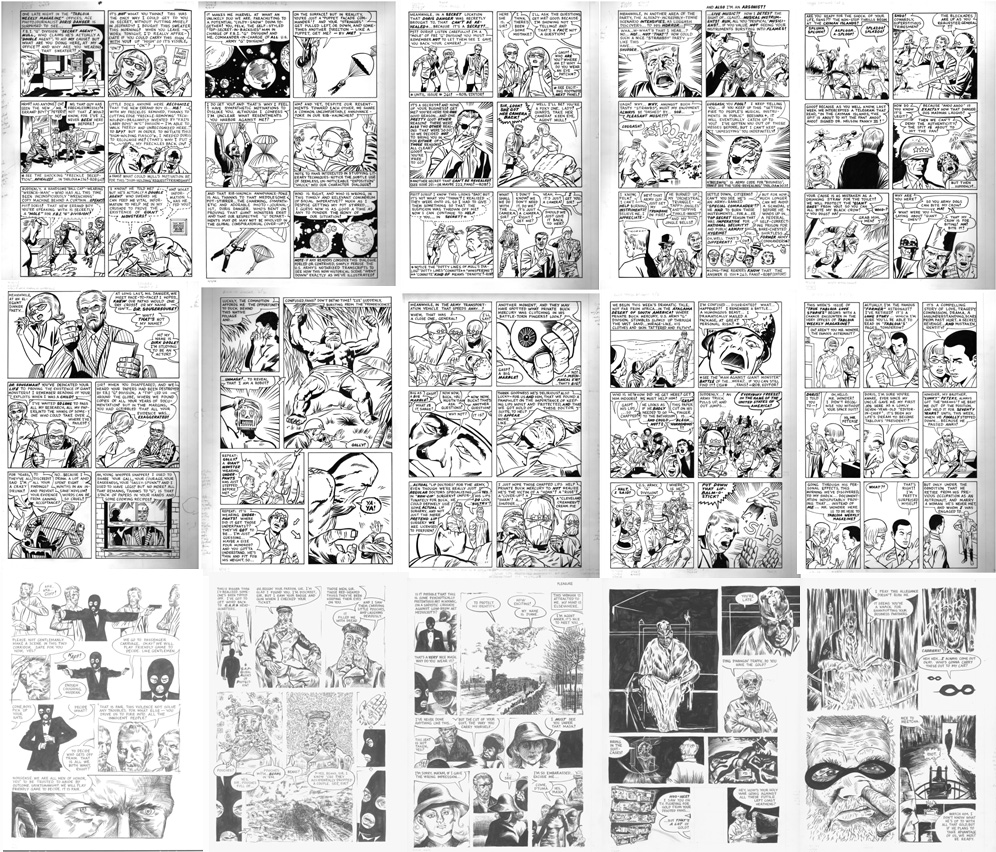 NAVIGATING THE WEBSITE
You're welcome to poke around here at Patreon, where I spent a year posting A LOT of material. I've since moved most rewards to my website, ChrisWisniaArts.com/blog. Click on a feature and poke around! If you select Announcements! at the right, it lists the most recent work I've posted, with links.

YOU STILL HAVE QUESTIONS??Shoot me an email to [email protected], or get in touch with me here. I'd love to hear from ya!


Thanks for stopping by! --Chris

By becoming a patron, you'll instantly unlock access to 369 exclusive posts
By becoming a patron, you'll instantly unlock access to 369 exclusive posts
Recent posts by Chris Wisnia