Select a membership level
Tier 1 Supporter
This is the easiest way to support me; doing $2 a month!
At this tier you will be able to access stream and button polls and speed paint videos a day before the general public!
Tier 2 Supporter
At this tier, you will receive the "Button of the Month" after one successful pledge, as well as one for each month after that you are pledging! You will also get access to my .SAI and .PSD files for artwork. 
You will also get the benefits from Tier 1.
Buttons will typically ship out by the 15th of each month unless otherwise announced.
Tier 3 Supporter
Limited (7 of 10 remaining)
At this tier, you will get a headshot commission after one pledge. 
You will also get the benefits from Tier 1 and Tier 2!
About Carson
I'm Carson and I'm a cartoonist who likes to draw OCs and weird fanart!
I enjoy creating art and hope that you enjoy it, too!
I'm opening a Patreon page to help me let ends meet just a little bit easier each month. I work a full-time job, but between rent and bills, it doesn't leave me with a lot of money for hobbies and leisure. While I do run an Etsy store and offer commissions from time to time, pledges would be more, consistent income.
Patrons will have access to polls, advanced access to speedpaint videos (at least one a month), commissions, buttons, and more! I also hold bi-weekly streams and Patrons will have a designated time during each stream where they can request sketches!
The success of my Patreon page will have no affect on my art as a whole, and is simply just a way to help me earn some extra money and support me.
OCTOBER'S BUTTON:

This month's button features Madame Leota from the Haunted Mansion!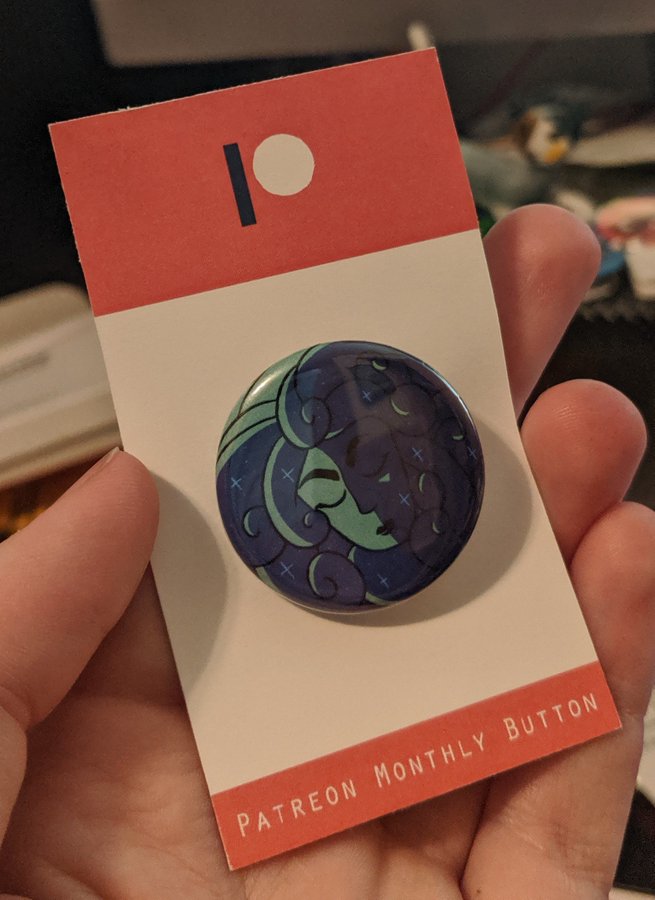 This goal pays either two and a half bills, or one of my larger ones.

When we hit this goal, I will make a community voted on button to send to ALL patrons (regardless of tier) to celebrate!
3 of 3