Clover Ridge Animal Sanctuary
is creating a safe haven for rescue animals
Select a membership level
Pugs
If you choose to contribute $1 or more per month toward our cause, you will have access to exclusive photos of the animals! These photos will not be available anywhere else.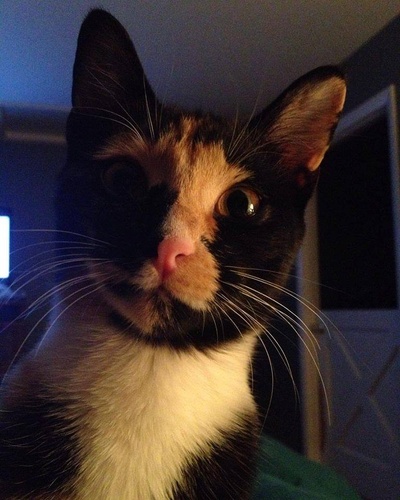 Cats
If you choose to contribute $10 or more per month toward our cause, you will have access to exclusive photos and videos of the animals! 
Goats
 If you choose to contribute $25 or more per month toward our cause, you will have access to exclusive photos and videos of the animals AND you will also receive our personal holiday card!
About Clover Ridge Animal Sanctuary
Clover Ridge Farm Sanctuary, Inc. is a 501c3 non-profit animal rescue whose mission is to bring homeless, abused, senior, hospice, neglected, or otherwise at-risk animals to safety and let them live out their lives on the farm.

Our goal is to make a difference in as many homeless pets lives as possible and provide them with good food, quality vet care, compassion, comfort, and dignity for the remainder of their lives.
Our sanctuary is home to rescued pugs, cats, and goats.
Oh, we also find 4 leaf clovers here all time on our magic clover farm!!
You can follow all of our sanctuary residents on social media!!Instagram: instagram.com/cloverridgefarm
Facebook: facebook.com/cloveridgesanctuary
Web: cloverridge.org
My name is Lori Swett and I am the Founder and President of Clover Ridge Farm Sanctuary.  In March of 2018, I finally made it official and launched my own Non Profit Animal Sanctuary. It sounds funny to say we are just getting started because I have personally been rescuing animals in some form or another, my whole life.
I began my philanthropic animal rescue work approximately 20 years ago and have been committed to saving as many animals as I can, ever since.
You might have seen us In the press:https://www.luckypuppymag.com/oscar-the-stray-gets-healthy-in-pug-paradise/

https://www.littlethings.com/pug-watches-homeward-bound/
https://usatoday30.usatoday.com/life/lifestyle/2005-07-31-web-dirty-laundry_x.htm
Over the years, I have held volunteer positions for the local Audubon center rehabilitating orphaned or injured wildlife, spent decades working for several pug rescue organizations, and more recently began getting involved in cat rescue. Oh, and I'm an accidental goatherd as well!
What can I say, when you have a calling in life, you have to answer the call...you don't really have a choice in the matter!
And you work hard day after day, year after year, trying to make a difference wherever you can.
To be the change you wish to see in the world.
Then you reach a point where you realize you can't do it ALL by yourself, especially if you want to
GROW, 
be able to make an even 
BIGGER 
impact, and help save even 
MORE 
lives.
Note: ALL DONATIONS ARE TAX DEDUCTIBLE, BEING THAT WE ARE A 501(c)(3).

Please share our story and help spread the word!
Thank you sincerely for reading and supporting our mission,
Lori Swett
Founder and President
When we reach our first 10 patrons, I will post our first exclusive Vlog!
1 of 1
Recent posts by Clover Ridge Animal Sanctuary