Then Chee Min
is creating Podcasts to Equip Salt & Light Witnesses in the Marketplace
Select a membership level
Basic Sponsors
For this tier, you will  
(1) receive email notification by Patreon whenever I post a new devotional, seminar or updates.
(2) be able to access and download my devotional e-books whenever I finish one book of the Bible. Todate, I have uploaded 8 OT books (Genesis-Ruth) and 2 NT books (1 John & Revelation).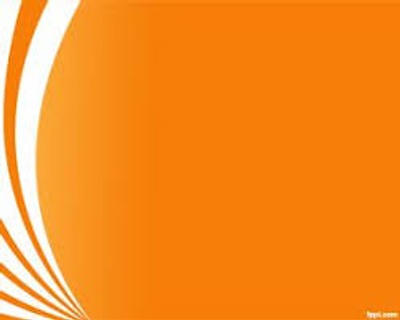 Intermediate Sponsors
For this tier, you can download the handouts for my longer sermons and seminars videos, including e-books that I am uploading as I finish each book of the Bible. To date, I have uploaded 8 OT e-books (Genesis-Ruth) and 2 NT e-books (1 John and Revelation).
As a $10 tier patron, you can also ask me any question regarding the Bible, Christianity and life in general. Just send me your questions on WhatsApp and I will try to answer them based on my understanding of what God says in His Word.
Super Sponsors
For this tier, you are entitled to personal consultation and life-coaching with me over Skype based on MBTI personality profiling. My Skypename is cheemin2006.
For life-coaching, it can be in any areas of life: work, family, marriage or vocational guidance, leadership, ministry or relationships in general. 
About Then Chee Min
Hi, 
Thank you for visiting my Patreon page. I have been in the Christian ministry since I graduated from Trinity Theological College in 1988, a period stretching over more than 30 years. Of these 30 years, 15 years were spent serving as a full-time church pastor in local churches and 10 years full time with Alpha Singapore as the deputy director and trainer-consultant. The rest of the 5 years were spent intermittently as an itinerant preacher in the local churches, as a speaker in public schools and conferences, and as an MBTI workshop facilitator for businesses, government agencies and statutory boards. 

So you see I have been a minister in the local churches and also in the marketplace. But when I started to serve under Alpha Singapore in the marketplace, viz. half-way houses, prisons and workplaces, I realized then that the real ministry was really "out there" where Christians spend at least 40 hours a week. And it is there that they are called to be salt and light witnesses and ministers to their colleagues.

When Jesus said we are to be His witnesses, He did not mean inside the four walls of the church but out in the marketplace of homes, communities, workplaces and schools where the world lives side by side with us. It is only in the world that salt is needed to preserve the moral integrity of the society and it is also in the world that is in spiritual darkness that God's light is needed.  

Too often, the call to be Christ's witnesses has often been equated with evangelism--converting people to Christianity. (I was guilty of teaching that too as a pastor). But after I have understood the Gospel as being about the Kingdom rather than about Heaven, I realized that the Lord's prayer is "Your Kingdom come...on earth as it is in heaven." As followers of Christ, we are called to be the visible demonstration of the Kingdom of God in the marketplaces as salt and light on weekdays, not inside the church buildings on weekends.

We are to model the kingdom lifestye as Christian families in the homes, as Christian students in the schools, as Christian employees in the offices, as Christian bosses in our business dealings and as civil servants working for the government. As the Lord reminded us through Jeremiah 29:7-8, we are called to "seek the welfare of the city where I have sent you into exile, and pray to the Lord on its behalf, for in its welfare you will find your welfare." In other words, as Kingdom people, we are to promote the economic, social and spiritual welfare of the city where we have been placed in. And as we bless the people around us through our good works, we ourselves will be blessed.

But whenever opportunities arise as people confide in us their struggles, we are to release Kingdom power through our personal ministry, so that our colleagues and friends may know the power of God and the God of that kingdom power.

We don't have two sets of behaviour--one for conducting our ministry inside the church and one for conducting our ministry in the marketplaces. Many Christians suffer from spiritual schizophrenia. We live dual lives with different and sometimes opposing sets of values when we should have only one set of values--kingdom values.

This brings me to what my Patreon page is all about. It is to teach and equip Christians to behave as Kingdom people not just inside the church buildings on weekends but also as Kingdom people in the marketplace on weekdays. As Christians, we must be the best families in the homes, the best students in the schools, the best employees in the offices and the best bosses and owners of businesses, for we have God with us. 

There must not be two standards. We are to live under one law and one rule - under Christ alone as our Lord and King.

I hope you will return to visit this page as I will be posting my short devotional podcasts five days a week, from Monday to Friday. On weekends, I may occasionally post a longer podcast in video format. 

As I am now a freelance minister serving the Body of Christ without salary, I do hope to be able to crowd-fund this ministry through my patrons. Your small but regular support will be able to keep my podcasts as a free public service. As Jesus has said, "Freely you have received, freely give." (Mt. 10:8).

If you are a $5-tier patron, you can download my devotional e-books whenever they are compiled and published after I have completed each book of the Bible. To date, I have already uploaded 10 e-books: 8 OT books: Genesis, Exodus, Leviticus, Numbers, Deuteronomy, Joshua, Judges and Ruth and 2 NT books: 1 John, Revelation. My goal is to complete all 66 books of the Bible.

If you are a $10-tier patron, you can additionally download all seminar and sermon handouts as I uploaded them after each sermon/seminar. You are also entitled to ask me questions via Skype (cheemin2006) or Whatapps (+65-96707359).

If you are a $25-tier patron, you can make an appointment with me via Skype for private one-on-one life-coaching sessions. 

If you are a $50-tier or $100-tier patron, you will get free copies of  the print version of my e-books whenever they are printed.

While you can cancel your support at anytime if you decide you can longer do so, my prayer and hope is that you can support regularly with amounts you can afford, so that I can continue to offer my ministry as a free public service. 

God bless.
Revd (Dr) Then Chee Min
Restart Ministries, September 2019
P.S. All $ quoted above are in USD as Patreon is a US-based platform.
Recent posts by Then Chee Min