Sergio and Radhames
is creating The Codeswitchin Podcast
Select a membership level
Personal Shoutout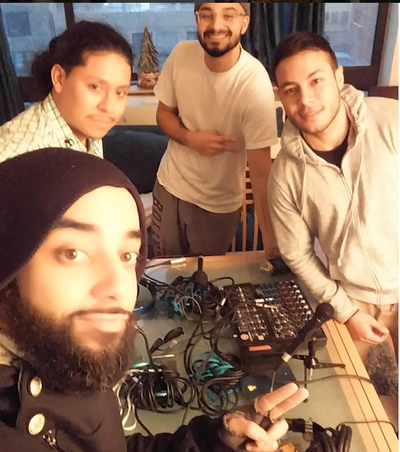 Get a shoutout on the cast and in the episode info the first month you join. 
Side Project Shoutout
Get your name and a quick plug on the cast and in the episode information. Your website, small business, webcam show, street corner hustle...whatever. 
The Codeswitchin LIVE experience.
Limited (15 of 15 remaining)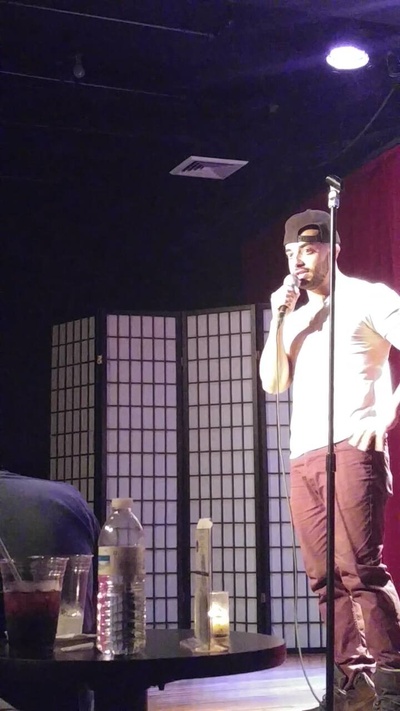 Get a personal and business shoutout at our next live show (4/26!), a free drink on us, and all previous rewards.
About
The newest podcast from two not so young Latino men stuck in the place between the hood and the gentrified city, poverty and the middle class, enlightenment and ratchetness. 

Radhames "Crazy Horse" and Sergio Tupac Uzurin started on the podcast journey over a year ago, in the hopes of creating a safe space for problematic people in anticipation of the Trump presidency. Well, it's here, and as per Sergio's Rules For Resistance In The Trump Era (Episode #23) we are building our own outlet, separate and beyond that afforded to us by the powers that be. 

That means building from the grassroots up, not catching the crumbs that fall from the master's table. Our own source of entertainment, information, news and comic therapy. Unfiltered. Uncensored. Bilingual. And what the podcast does with each episode is shine a light on someone doing great work in the community...and one day that someone can be you. 

To get there, we need your listenership, your input, and your support. Revolution, afterall, is organized people and organized money. So get involved. The Codeswitchin Podcast costs money: studio space, equipment, equipment repairs, transportation, web hosting, trips to cover special events. We have the unpublished video from 20 episodes sitting in a damaged hard drive that will take $1000 to repair. And don't even get Sergio started on how much TIME it takes to schedule, book, record, edit, and promote each episode. We have ambitious projects on our to do list as well - projects that will require streaming technology, call in technology, research interns, and the like. So take a look at our rewards and Codeswitch with us. 

When we reach $500 per month, we're going to start Codeswitchin Presents... and do a series of podcasts/videos about a certain theme: either a political sketch where we contact elected officials and call them out on their bullshit, a sports themed or TV based reaction video series, a bunch of Candid Camera meets Punk'd skits, the possibilities (and viral potential) are endless. 
1 of 2