Cooking With Jay Simkovits
is creating Cooking videos
Select a membership level
Cooking Squad
Limited (50 of 50 remaining)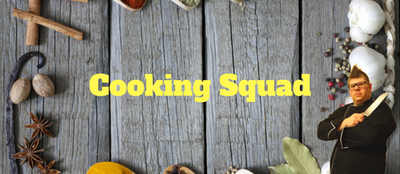 Get a Shout-out in 2 video
Will get a Happy Birthday Shout-Out
Cooking Squad+
Limited (50 of 50 remaining)
Get a Shout-out in 4 videos
Will follow you on Twitter
Cooking Squad++
Limited (100 of 100 remaining)
Get a Shout-out in 8 video videos
Will Follow you on Twitter and Instagram
About
Who I Am:
Hi, my name is Jay Simkovits and welcome to Cooking With Jay Simkovits.

If you're new here, WELCOME! I am the creator and operator of Cooking With Jay Simkovits. Cooking With Jay Simkovits is aired every Monday, Wednesday and Fridays for long episodes. Every Tuesdays and Thursdays are mini episodes. I am here to show you my god given talent that I have finally figured out. I will my creative cooking skills. I'll also take your cooking ideas that you want to see and add them into my episodes because my patrons are VERY IMPORTANT to me.   

I have two main goals as a creator: First one is to share my skills with you about cooking. Creating the most delicious and yummy food. Secondly I am here to take your ideas that you want to see and create them for you.  As a creator it takes time and money. Time I have plenty of it. Money I don't have very much if any. Im here to ask for your support so I can make money to buy the food you want me to recreate and to get the equipment I need to make this a reality. 

What We're Creating:
This group is about success as a group. Not just me succeeding but succeeding together. One for all, all for one. At the Start it was just me. Now I have a good few handfuls of amazing people in the cooking squad. I want this to become one of the greatest Cooking group the world has ever seen. 

With your help we can make this Channel The Most LIT Cooking Channel on Youtube.

THANK YOU for continuing to spread the word by buying my merchandise and supporting me on my youtube channel.



Food I need to create the videos you want to see for a few weeks!
1 of 1
Recent posts by Cooking With Jay Simkovits