Angie Moon
is creating The Diversity of Classic Rock
Select a membership level
Talc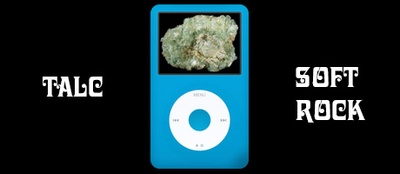 The soft rock tier. Think acoustic rock, ambient, and dreampop.
If you use Adblock, you are more than forgiven! ❤️Thank you so much, pal! Every little bit helps. 
To put this in perspective, this tier costs less than a cup of coffee/tea a month. Over a year, this might be the cost of a couple issues of your favourite music magazine.
As a token of my appreciation, you get: 
One follow on any social media of your choice. Message me your social media handle. I have Facebook, Instagram, Twitter, Pinterest, YouTube, and (of course) Wordpress. 
I will probably leave some nice comments too! 😃 
I will also list you on my dedications page on my website!
Calcite
The radio friendly pop music tier. Think folk rock, synthpop, and R&B. 
Thank you so much, love! 💙You are groovy.
For the cost of one Starbucks coffee a month, you are being a big help.
As a token of my appreciation, you get:
Follows on all your social media accounts. - Please message me your social media handles, when you make your pledge.
You will also get some nice comments from me on your posts.
Listed on my dedications page on my website
Quartz
The Hard Rock level! Think 70s hard rock, punk, power pop, and harder prog rock. My personal favourite stuff.
I cannot say thank you enough! 💖Keep on keeping on!
For about the cost of a really nice coffee from Starbucks (or regular coffee + tip and tax), you are being a big help with covering day to day costs of running the blog. You're incredible!
As a token of my appreciation, you get:
All rewards from $1-3 tiers (follows on social media, dedications page listing)
Early access to Diversity of Classic Rock posts (except time sensitive posts like reviews/news sort of stuff). You will be the first to see the posts.
Join my Birthday/Holiday Card Club! - Message me your birthday and let me know what holiday you celebrate (Christmas/Hanukkah/Kwanzaa/other) and I'll send you a card. *Note: after one month of successful payment, I can send you your card.
About
From The Beginning:

Hello! I'm Angie Moon, the writer behind 
The Diversity of Classic Rock
. I've been a huge classic rock fan and lover of the 60s and 70s aesthetic since I was a teenager. It all started one day in grade 9 when I was bored and decided to watch Austin Powers. I loved the fashion and music in that film and fell in love with the 60s.
I don't do anything halfway, so I started dressing like it was the 60s/70s and getting into the music of the era. If I can't live in the era, I'm going to make my life as much like the era as possible and practical.
When I was 16, I had a popular Tumblr blog called Meanwhile in the 60s, where I would post lots of cool pictures of rock bands. At its peak I had about 11,000 followers. I have since quit Tumblr.
I also have a decent following on Instagram, where I post my travel photos and outfit pictures. I also promote The Diversity of Classic Rock there.
When I was 19, I had my first radio show. I would mostly play classic rock on a freeform format station. When I did studied in Ireland, I had more control over my show and so Crazy on Classic Rock was born, it is also the URL of my website. I don't do radio anymore, but I still love to talk about classic rock.
In 2015, I founded The Diversity of Classic Rock and years later, I'm still here and the blog is growing!
What is the Diversity of Classic Rock?
The idea of The Diversity of Classic Rock came into my head when I was 19 and at my university radio station. The station manager was upset that I was playing too much music from the 70s and said that the musicians were a bunch of old white men. I told them that they aren't just old white men and I wanted to prove them wrong. 
I wasn't sure how to realise the idea, so I sat on it for the year. I wondered how it would be received and if people would like it. 
The opportunity to write this came during a class called Intro to Social Media. The teacher told us to create a blog about any topic of our choice and I thought this was the right time to start The Diversity of Classic Rock. 
On this blog, I write about rock stars from all backgrounds. Rock stars of all ethnicities, nationalities, religions, and sexual orientations who have shaped the genre. Not only does the blog cover identity, but also the diverse sounds of the time. 
Why should I be a Patron and what am I paying for?

I've been writing The Diversity of Classic Rock since 2015. I had a Patreon earlier, but I closed it because I was in university.
Now I am able to dedicate all my time to this project and make it the best possible resource about classic rock, so I am bringing it back. For most of the blog's existence, I've been putting in many  hours of research for free. Donating to my Patreon is a big help and a great way to show appreciation.
You can always expect my blog to be informative, thorough, honest, and fair. I also want my blog to be a place where people can talk about classic rock and music inspired by it. I tell the stories that you know about classic rock and the ones that you may not know already. If we don't talk about the lesser-known musicians, they get forgotten.
You get some pretty nice perks like a follow from me on social media, birthday/Christmas/holiday cards, Skype/FaceTime/Whatsapp calls, ability to suggest topics or commission blog posts, behind the scenes/life updates, maybe some dog pictures when I get a dog. You can see what levels get these perks in the sidebar. 
I want the blog to grow. At this time, The Diversity of Classic Rock is a one-woman operation. I do the writing, research, website design, and social media promotion. I hope to bring on guest writers in the future and pay them. I do not believe in unpaid internships, so I want to make sure any guest writers are paid for their contributions. With some help from you, I can do that and you can get more content. 
A website costs money to run. It's about €100/year for the domain name and hosting on Wordpress. 
As always, all content will be free on the blog and being a patron is totally optional.
Take care of yourselves first
.
If you cannot afford to be a patron, that is
totally okay
. There are many free ways to support my blog like sharing my blog with your friends and family, whitelisting my blog on your adblocker (I have a few ads on my blog, but they're not intrusive), and posting nice comments. Just being there for me and being supportive of my blog makes me happy. 
Monthly Guest Writer

I can bring on a monthly guest writer to write reviews and features and pay them a flat fee per post. This means more content! Yay!
2 of 4
Recent posts by Angie Moon
By becoming a patron, you'll instantly unlock access to 119 exclusive posts
By becoming a patron, you'll instantly unlock access to 119 exclusive posts