Dorchy Dreen
is creating sewing, knitting and crocheting projects
Select a membership level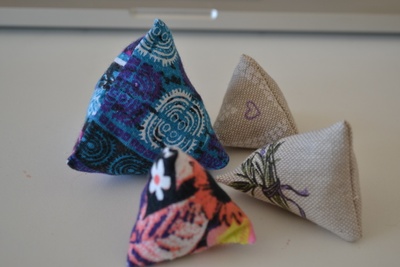 The eternal gratitude Patron
Yay! Thank you!
You have my eternal gratitude and a thank you note. You also get access to my Patron-only posts.

Sneak peek preview Patron
Yay! Thank you! 
I will send you a sneak peek of my upcoming project! That way you'll get to know a little bit of my creative process!
And not to mention, you'll have access to my Patron-only posts!
The curious Patron
Yay! Thank you!
Your reward is that you get to ask me two questions each month, that you really want to know about my creative process or me in general.
Also, you get access to my Patron-only posts.

About Dorchy Dreen
Dear Patrons and visitors!
Here is a little bit of a background, and the reason why I'm here on Patreon! Let's begin:
My name is Dorchy and I am a craft addict! By that I mean that
there is not a single person happier than I am*
when I'm being creative with fabric and yarn. I am a very tactile person, and I love playing with different textures, mixing them together and seeing what I can come up with. While I'm still focused mainly on accessories, I'm slowly making steps towards clothing as well.
I am also very visual, so colors and their combinations are very important to me. They spark my creativity.
My passion for creativity blends with my college degree in entrepreneurship. Now, I don't know about you, but just studying facts without any actual practice is very hard, and I must admit that I was struggling a lot while in college. But now, having grown up emotionally and age-wise from that time, I am beginning to see that
my hobbies and my degree aren't that mutually exclusive. In fact, quite the opposite!

My desire is to open a sustainable web shop, dedicated to my crafts, applying all the business principles that I had learned in college - from finances to customer care, to everything else in between.
I know I have a lot to learn, so this site will be all about my sewing and crocheting adventures - learning step by step, mastering the craft, until I can say with the greatest amount of certainty that my projects are sale-worthy.

I will share my mistakes, my greatest successes so far, my feedback on the fabric or yarn. I will track my progress with photos, and I will gladly listen to your input and feedback on what you're seeing.

But,
I can't make it without you, my Patrons!
Here is why your pledges are most valuable to me:
1) You're making it possible for me to buy sewing patterns.
2) You're making it possible for me to buy fabric and yarn.
3) You're making it possible for me to open up a web page with an integrated on-line store.
4) You're making it possible for me to take up legitimate sewing classes.
5) You're making it possible for me to buy sewing and other craft supplies that are necessary for my projects.
As my Patrons you will receive small tokens of gratitude, and you will have regular access to my crafting stories.
If you love what you see on this page, please consider becoming my Patron, for as long as you feel comfortable. Your contribution will be greatly appreciated.
*Ok, that's definitely not true. I'm no different from anyone else who enjoys their crafts.
Here's to spreading the love for all things crafty!
I'm in the process of knitting and crocheting accessories for my blog store. However, my current blog host has its limitations and I believe I have found a much better option.
Wix website creator allows me to have a visually appealing store, with much quicker and easier payment options and processes.

The best part? It only costs a $16.50 a month, so with your $20 pledge not only you're helping me with organizing my online store, but also helping me buy sewing and other supplies.


1 of 3
Recent posts by Dorchy Dreen
By becoming a patron, you'll instantly unlock access to 13 exclusive posts
By becoming a patron, you'll instantly unlock access to 13 exclusive posts