Crystal Precious
is creating podcasts, written posts, images, music & videos
Select a membership level
Supporter of Sass
- Get access to my Patron-only blog posts which contain uncensored stories, reviews, and opinions. Average about 1 per month. 
- Password access to my private blog archive, with entries since 2004
Pod-Sass Access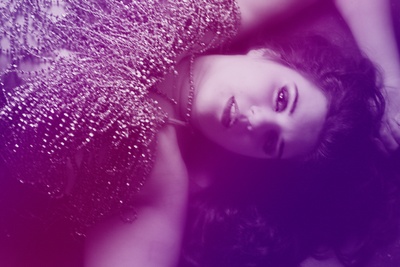 For a $3 pledge per creation, you'll receive: 
- access to uncensored, ad-free "Adventures in Sass" podcasts as they are published
- access to my private patreon blog AND access to my entire blog archive which has posts since 2004 
Provider of Sass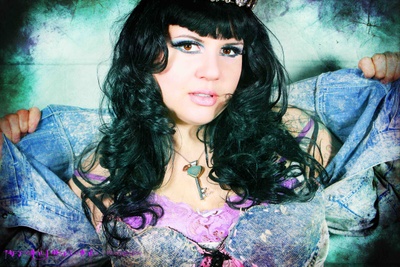 This tier helps me to make killer images.  IN FACT, for this tier, I'll be giving you access to my dropbox of MANY MANY out-takes and un-posted photos that don't have ANY air brushing OR edits, as I shoot! I'll be werkin' my giant-ass ASS off to give you JUST as much juice AND MORE with wayyyy less photoshop. You'll also get all  the benefits of BOTH the above tiers!! 
About
WHY HELLO THERE.  My name is Crystal Precious, I'm 37 years old, and I'm a sasspot. For the past 14 years I've been creating free content on the internet, offering stories and commentary on underground performance and festival culture in the Pacific Northwest. Up until a few years ago, I was also an event promoter in my community of Vancouver. More recently, I starting creating podcasts, which I LOVE, interviewing the people around me living counter-culture lives. Over 100K people have visiting my blog over the years, and I can honestly say love the work. I could write all day and NOTHING brings me more joy than spending my days hosting, promoting and recording. 

Until now, its been VERY challenging to figure out how to monetize any of this. For many years, I also performed 2 to 3 times a week professionally, produced shows, and worked random day-jobs (mostly admin). I was also blogging, doing photoshoots, song-writing, event-promoting and recording. Basically just worked all the time --- but financially I was still struggling. Eventually it got to the point where I realized I would have to make some tough choices, and stop creating as much online content until I could figure out a way to pay myself.

Discovering Patreon gave me hope that there could be a way keep creating in a sustainable way! My dream is simply to be able to offer my creative talents to the world in the ways they find the most useful and entertaining. Just by throwing me a couple of bucks whenever I spend a day writing a post or producing a podcast, you will be helping me to do that. 

As a contract-based human at the moment, life can be unpredictable --- so a pledge "per thing" works better for now until I'm able to glean enough support to offer monthly scheduled content (which would be AMAZING). There's tons of content to enjoy already out there for you to enjoy, so again, I really appreciate you being here and showing your support. IT MEANS AN EFFIN' LOT, ummmkay.

TO THE FUTURE!!

xoxoox
CP