CTFxC
is creating Daily Videos (every day for you!)
Select a membership level
Pledge $1 or more per month (Level: 1)
if you found that extra few coins in the couch and you don't feel like getting a fast food cheeseburger and would rather help the show!
I want to help a little more! (Level: 2)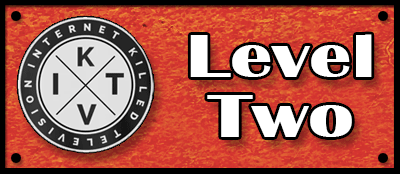 If you would rather pass on getting a Starbucks coffee one day and would rather contribute to the CTFxC, lol!
Access to Patreon Only Podcast (Level 3)
Allie and I will do a podcast that will only be available to people who contribute $5 or more! We thought this would be fun and have you guys let us know what topics or news to talk about! So make sure to keep it up and keep coming back when we do them! Also, access to CTFxC Patreon Discord chat where we can all hang out!
ALSO:
• Access To Patreon Only Posts!
• Access To Patreon Only Podcast!
• Access To CTFxC+ Discored Chat!
About

Sometimes, it's nice to be able to do an idea or travel somewhere for the vlogs and take you with us without having to worry if we will be stranded in a random place washing dishes to get home (actually i'll make allie do that while I edit haha). We thought this could be an interesting way to take you traveling more and to see if this works. 

THANK YOU FOR COMING HERE AND I HOPE YOU'LL WANT TO JOIN OUR AWESOME GROUP OF PATRONS AND GET ALL THE COOL STUFF <3


We reached over 200+ members! You guys are absolutely amazing and honestly keeping the CTFxC going daily! <3

1 of 2
By becoming a patron, you'll instantly unlock access to 51 exclusive posts
By becoming a patron, you'll instantly unlock access to 51 exclusive posts