Kevin Palmer
is creating Curling Legends Podcast
Select a membership level
School Boys
It's a start but, like these all-stars, maybe you're ready to move up to the big leagues instead?
Club Playdowns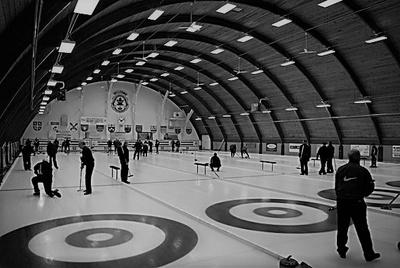 Joined a club and hoping to do battle with the wily veterans in "A" Group.  You'll also get a free copy of the e-book "End Game" and might learn enough strategy to go all the way to zones.
Provincial Tankard
No better feeling than winning your Province. Even if, like the Braunstein Rink in 1958, you're too young to drink.  But you will get a small gift (like a mug or pair of socks) for sticking around for a year.  You'll also receive a free copy of the End Game e-book.
About
Curling Legends Podcast shares conversations with the players and storytellers who shaped Curling from the 1940's to the modern era.

I launched Curling Legends in 2016 as a way to capture stories often told in the lounge after a game. These many tales cover the history of Curling's evolution from 400 year old Scottish pastime to an Olympic sport. Many of the players and storytellers of the past era are into their 70's or 80's and there has been very little written about these men and women who embodied curling over the past century. This podcast is an attempt to record and archive this history for generations to come.

This show has allowed me to share conversations with many Legends, including Ernie Richardson, Vera Pezer, Pat Ryan, Marilyn Bodogh, Matt Baldwin, Cathy King, Eddie Lukowich, Joan McCusker, Paul Savage and Paul Gowsell, just to name a few. The beauty of a podcast is others can listen to these conversations whenever and wherever they want.  

It has become difficult for me to produce this show on my own and rather than limit the number of episodes, I would like to accelerate efforts in order to capture as much of the past generation as possible before these stories fade from existence. As of August 2018, I have 18 unreleased episodes which require editing. Each interview takes 60-120 minutes (or longer) and the editing process can be 3 to 5 hours per show. In the first 18 months, I produced over 45 hours of podcasts which equates to working well over 200 hours (5 forty hour work weeks). With my regular job and family, this is not sustainable.

By joining Patreon, I am giving listeners an opportunity to fund the show and help capture more conversations and release more episodes each season. Funding will pay for editing services, helping to get episodes released more often and allowing me to spend time recording interviews. Patreon support may also help fund recording equipment and possibly travel expenses, allowing for more in person interviews where possible. Early in the series, I spoke with Ernie Richardson over the phone. It was a great podcast but when you hear lengthy in person interviews like Matt Baldwin, Alfie Philips and Paul Savage, you realize it could have been an even richer and more in depth conversation.

Up to now, all of the costs to produce the show have been mine. Every dollar from your patronage will support the show. My goal is to build a catalog of 300+ episodes that will entertain and enlighten while archiving a history of Curling.

Originally my intention was one episode per week during the curling season, but it is not possible to keep up this pace on my own. I will instead release an episode every two weeks for the full year. With support from Patreon, and potential advertisers, I can meet this target and eventually perhaps grow to an episode every week.

It is my intention these episodes will always remain free to everyone. Patreon allows you to help support this endeavor and perhaps get some cool swag in the future as well.

Many thanks for your help!


When I reach $400 per month I will release one episode per week during the curling season and every two weeks in the off-season.
1 of 2
Recent posts by Kevin Palmer