Darius Buckley
is creating original stories and audio books.
Select a membership level
Imagineer
Access to patron-only activity feed.
Access to bi-weekly episodic novel chapters.
Access to patron-only video content (behind the scenes vlogs, author live streams, etc.)
Access to original short stories.
Access to exclusive video content through a Snapchat like feature called Patreon Lens on the Patreon App. 
Dreamer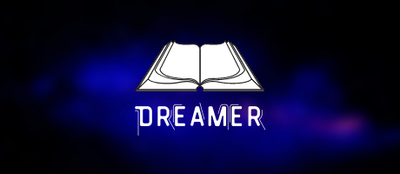 Access to all rewards above.
Access to audiobooks of episodic novel chapters and some short stories.
Access to exclusive sleep stories (audio only).
Visionary
Limited (20 remaining)
Access to all rewards above.
Exclusive Producer Credit. 
Exclusive "Wonder Boy" T-Shirt.
About
Hello! Hello! Hello! Welcome to my StoryLAB Patreon. Let me take the opportunity to introduce myself and explain what this is.

My name is Darius Buckley, I'm a writer and I have a life long passion of telling stories through stories. I've been writing for as long as I can remember. Growing up, I didn't have many friends so I created worlds in my mind to escape to. Far away kingdoms, government spy agencies and all types of settings with characters imagined in vivid detail. Once I got older, I realized that I had a gift of creating stories that not I connect with but others did too once I shared them. Because of that realization, I dove headfirst into the world of writing. I've written screenplays, plays, poetry, and narrative fiction. I had the opportunity to study the art of storytelling at Central Michigan University and with that training, I wrote the hip hop musical The Fly and Incredibly Dope Adventures of Tyrone Jenkins, a collection of original poetry showcased by the university, and my first full-length feature film, Parker's Season. I also won the Robert Newby Award for Diversity Efforts because of my written work. Here's an example of my work:



Being a writer is truly a gift from God but it comes with its challenges. Just like many artists, I work outside of creating my art to support myself. Having the ability to create fine-tuned and socially impactful stories for you all means so much to me. Patreon is a crowdfunding platform like Kickstater but works like a subscription service that allows you to tip me for each project I release so I can fund even better work and focus my time on writing stories for you all.
I will post new chapters to the episodic novels bi-weekly with audiobooks and post short stories (including NIGHTRIDE sleep stories) bi-weekly as well. If you're concerned about venturing out of your budget you can set a monthly limit. I truly appreciate your consideration and any amount counts and truly means the world to me.
WHERE DOES MY MONEY GO?
Your money is truly appreciated and allows me the artistic freedom to make high-quality work. I've always strived for nothing but the best so I invest in writing software, Adobe Creative Cloud editing software, story management software and hiring actors to be apart of various audiobooks and video content, and purchasing equipment to create my best work. The money would also allow me to focus a larger amount of time to writing and recording original content, so just like any job, I'm paid to serve you all the best content I have in me.
FAQ
How much content do you post that I pay for?
I make two paid posts per month that will include episodic novel chapters, short stories (including sleep stories) or other video/audio content. Outside of the two paid posts, all other content in the subscription is not charged to the paid subscribers. For example, if you have an "Imagineer" subscription, you have two $1 posts a month which would make your subscription $2 a month. You can set a limit if you don't want two paid posts or more than two a month.
Can I make a change to or cancel my subscription?
Yes, you can change or cancel your subscription at any time.
Is US money the only dollars accepted?
No, you can pay in any currency. Any currency you use is converted in the transaction.
Is there a customer service or technical support?
If you have any questions or concerns about using Patreon, you can contact their great support team by
clicking here
. If you have any questions about my artistic work, rewards, and anything else, direct message me on Patreon once you become a Patron.
Hey y'all! This is my first goal! It would be so cool to have at least 100 patrons by August! This would allow me to invest more time into writing and continue to afford professional writing and editing software.
1 of 1
Recent posts by Darius Buckley