DASHA SHMASHA
is creating illustrations
Select a membership level
inside the Antwerp Royal Academy of Fine Arts journal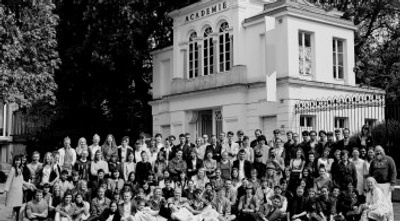 Blog about every day Antwerp Royal Academy live:
- photos
- artworks
- lecture fragments
- interviews
inside the ARAFA journal + poster
Blog about every day Antwerp Royal Academy live:
- photos
- artworks
- lecture fragments
- interviews
+ Every month I'll send you a high-quality pdf file of my art-work ready for print as a poster
About
Hi there! Welcome to my Patreon page!
I'm Dasha (
DASHA SHMASHA
).
I am a creator from a small country -
Moldova
. When I was 16 I moved to Saint - Petersburg, Russia to study
Fashion Design
. That were 4 wonderful years of exhibitions, fashion shows, and crazy friends. Despite this, at the end of the studying, I was sure -
fashion world wasn't for me
. But I was still in love with the fabric and the idea of dressing people.
So I've found my new passion -
Costume Design
. I just admire costume designers - those are artists whose media is fabric! That is a magnificent profession, I think! When the viewer sees the character for the first time he can guess what the character's nature is based on the costume. Costume helps an actor to become another person, to travel in time and even in worlds.
This is magic and I want to learn how to do it!
Since the moment I had discovered this profession, I became crazy about it. I did my best and last year I passed the entrance exam to the one of the best Art Academies in the world -
Antwerp Royal Academy of Fine Arts
. (
Jan Fabre
,
Dries Van Noten
,
Martin Margiela
and
Vincent van Gogh
were students of this academy!). So THIS IS HUGE!
But I couldn't start studying because of the financial issues. The administration of the Academy was so kind to let me start a year after (which means September 2018).
Let's do it together!
With you being a part of this journey, I will start studying. And the best part for you - 
i will be sharing 
every day inside the Royal Academy
. I will do my best to provide you the most interesting content: excursions, artworks, cognitive lectures and interviews with students and professors.
How does the Patreon work?
You are able to donate every month and follow my blog about Antwerp Royal Academy EveryDayLife. Or you can support me once (You can easily unsubscribe any time you want.). Anyway, I will be glad for the gesture and your name will appear in the
list of the patrons
. Ones you become a patron, you get the
open access
to the "Inside of the Antwerp Royal Academy of Fine Arts". Also, there will be exclusive dispatches of my artworks. 
Thank you!
Your DashaShmasha!