A Date with Dateline Podcast
is creating Lovingly Snarky Recaps of Dateline Episodes
Select a membership level
Heart of Gold
Having a Heart of Gold gets you nothing, just like in life! But for around the cost of a cup of coffee that you can sip whilst looking out the window in your Folgers Moment B-Roll per month, you can support our show and receive nothing in return but our GRATITUDE, which in turn is priceless.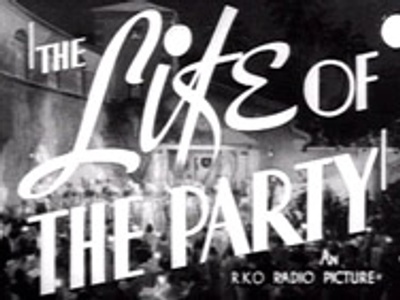 Life of the Party
Being the Life of the Party gets you A Date With Dateline STICKER!!! For less than the cost of a plastic tarp and a bottle of bleach per month, you show that you're part of the Date with Dateline team by decorating your Walmart kill kit!!! You'll receive your sticker (and a bingo card) after two months of Patronage!
Loving Life
You are Loving Life and that finally gets you something!!! For less than the cost of a two-pack of burner phones per month, you can support our show and receive EXTRA CONTENT!!! This includes at least one bonus recap of a Dateline rerun per month, our Secrets Series, Q & A's with K & K, and other fun stuff that we haven't even decided on yet! Could be conversations with other podcasters, could be interviews with Kimberly's insane parents, who knows! The possibilities are endless and just depends on how many wonderful patrons we get!
About A Date with Dateline Podcast
Hi everyone! This is Kimberly, and this is Katie.  And we're A Date with Dateline, a snappy podcast recapping episodes of NBC's not at all overly dramatic series about murder, Dateline.
We love doing the podcast. In fact, it's pretty much all we want to do. But we have these stupid things called jobs, rent, bills, obligations, and life that sometimes get in the way. We're like a lot of you, struggling to get by every month and trying to produce a podcast. And it costs money to produce a podcast! Who knew? There's equipment, software, something called bandwidth, and TIME. Lots of time. Katie does all of our editing and while she does an AMAZING job, that's more time and more hair loss
.
Regular income on a monthly basis will take this podcast to the next level! Think about it in terms of murder. We're at the level of JOKINGLY asking a hitman that we don't realize is an undercover cop to MAYBE CONSIDER a very well deserved breaking of a  kneecap for us for a 2 for 1 coupon at Chilis. But the level we want to be at is full on ordering a hit for $2,500- $200,000 depending of course on the state and income bracket of the victim.
 
Our podcast is picking up speed and we want you to be part of the diabolical journey. We know you want more content, and faster. We're talking bonus episodes each month, q & a episodes, our Secrets Series (episodes with Secret in the title), our best of bloopers, and hopefully a professional editor that can help us release our regular episodes on time every week! Sound good? Of course it does. The more money we're able to raise, the more we can focus solely on the show, the more creative content we can bring to you.

Let's think about it this way. You get 4 episodes for free every month. Which we're happy to do for you! But for as low as 2 bucks a month (50 cents an episode), you can help us keep that murder train rolling. Unlike the Chinese bullet train that's barreling down on us like turning 40.

We're going to keep doing the show regardless, because we love it. But we really want to do it better and do more of it, for you guys, our amazing flisteners (listeners + friends= flisteners, the more you know). We hope you'll join Team ADWD! We just came up with that right now.
Yours in contagious smiles, Kimberly and Katie
When we get to 500 Patrons, we can focus a ton more of our time on the podcast, giving your better, more, and faster content!  
2 of 3
Recent posts by A Date with Dateline Podcast
By becoming a patron, you'll instantly unlock access to 74 exclusive posts
By becoming a patron, you'll instantly unlock access to 74 exclusive posts