DEAL WITH VICE
is creating Music, Art and Vice
Select a membership level
Help artist fight against online stream.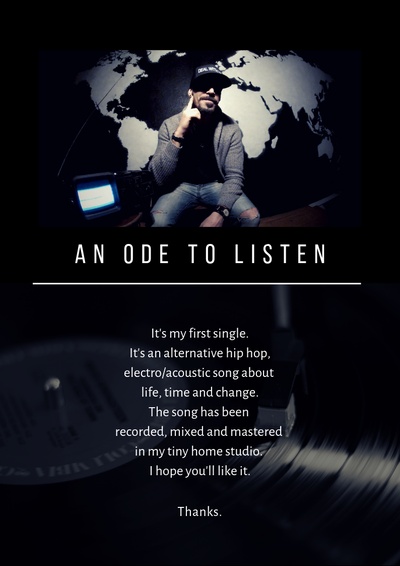 By helping me with your montly pledge you will receive:
- My first single: An ode to listen in mp3
- Instant access to all my patron-only post.
- A big thanks and all my gratitude for your help and your support.
About
Hi! I'm the Citizen Phil.
I'm like the grasshopper from the Aesop's fable, I've spent all my life playing rhymes and rhythms.
But now, it's more difficult than ever.
Artists have to fight against online streaming and big labels which give to artists almost zero income. In 2019, about $0.006 to $0.0084 per stream.
It's crazy but, that's how the digital era is!!!
If you love my art enough to listen it, you can now show it to me with a donation at the level of your appreciation.
Each dollar will be used to create more art, music and video.
You're about to see the world through the eyes of the vice so I can easily tell you that:
You ain't seen nothing yet!

Recent posts by DEAL WITH VICE