DecoDolphin
is creating Cosplay, Art, and Videos!
Select a membership level
Bottlenose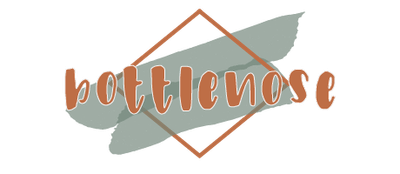 Thanks so much for your patronage! You are now an official member of the #dolphinpod! Chat and interact here with myself and other members of the pod! 
Patreon-Only Feed: You will have access to monthly updates, and sneak peeks at cosplay projects, artwork, and gijinka designs! 
HD Wallpaper Photos: You will receive 2 downloadable HD cosplay wallpaper photos! (One will be portrait layout for mobile use, and one will be in landscape layout for desktop use.)
 WIP Photos: You will have access to exclusive work in progress photos for my cosplays and my art/gijinka designs (as well as Patreon-only projects)! 
Dusky
All previous rewards, plus: 
Cosplay 101: You will have a 3-day-early access to all videos of my cosplay 101 "Dolphinz Cosplay Tips" series!
Private Livestreams: You will have access to private livestreams that are held throughout the month!
Cosplay Tips Voting: You will be able to vote in polls to help me decide on which "Dolphinz Cosplay Tips" to upload next! 
Gijinka Design & Art Voting: You will be able to vote in polls to help me decide what gijinka or art projects I will do next!  You can also help me decide on themes, characters, aesthetics, etc.
Gijinka Details & Back: You will get exclusive photos of all gijinka designs (and AUs/redesigns) showing off the details and the back of the design!
White Beak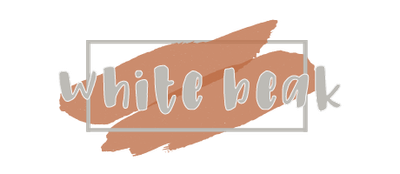 All previous rewards, plus:
 Behind the Scenes: You will get access to private videos, such as con vlog extras, life vlogs, cosplay progress vlogs, fabric shopping, makeup testing, filming progress, bloopers, and more! 
Secret Cosplay Voting: You will be able to vote in the polls to help me decide what Patreon-secret cosplay to work on next! 
Photoshoot Voting: You will be able to vote in polls to help me choose what Patron-exclusive photoshoots you'd like to see! A small album of photos from these shoots will be uploaded for you all to enjoy, and they will also be included in upcoming prints and downloadables! 
Cosplay and Craft Patterns: You will be able to get free, downloadable patterns that I've made for various projects! 
Discount Code: You will receive a 15% off discount code for my store! The code will be usable for any item.
About



Hello everyone! :) My name is Kelsey, and I am a cosplayer, YouTuber, and artist.
I have been cosplaying since 2010, and there are many things about cosplay that I am still learning to this day! With this Patreon, I hope to bring not only entertaining content to my 
YouTube
, but content that is also helpful and motivational! For as long as I can remember, I've always felt so much happiness helping and working together with other people. And that's where y'all come in! With support from you patrons, I can provide just the content that you all are looking for, and that we think the cosplay community is needing. While they will be geared slightly more towards those new in the cosplay world, I plan on creating content that will provide encouragement and inspiration to all people in the community! And with Patreon, I'll be able to dedicate my full time and energy into doing just that.

What exactly is this content?
Well, it varies! Since I'm focusing my channels and Patreon to different hobbies and forms of creativity, there are a few different categories of content you can see from me!
Cosplay:
 For cosplay, not only will I be creating costumes, but videos, breakdowns, and prints based around those cosplays. These videos include: worklogs, tutorials, tips and tricks, con vlogs, photoshoot vlogs, and behind the scenes work-in-progress videos! Some of these videos will be public on my YouTube, while the others will be private for patrons! Prints and all breakdowns (step-by-step, full list of materials, detailed work and progress photos - in the form of a PDF) will also be rewards for some tiers. Patrons will also be able to see WIP photos and vote in polls for what Patreon-secret cosplays (that will be shown to the public after completion) they'd like to see me create! They will also be able to participate in polls helping me decide which videos to upload and what content to create next!
Designs/Artwork:
As an artist, one of my favorite ways to express my creativity is by designing gijinkas and AU artwork! While the final products will be revealed to the public, patrons will be able to vote on what designs they want to see next, as well as seeing all of the progress photos for those, too! Aside from designing gijinkas and AUs, I thoroughly enjoy creating fan art and original work!
Streaming:
 With support from patrons, I will be able to also dedicate more time to streaming on Twitch, so that I can interact more with you guys! Patrons will also be able to hang out with me on a Patreon-private stream, that can involve me working on secret cosplay work, other patreon-only things, or just a simple Q&A!

But where is the money going?
Support from patrons will allow me to dedicate
more time, materials, supplies, and equipment
that will be used to create my content. This could be materials for a cosplay or a design project, equipment for my room to provide better quality videos, or even new supplies when mine are needing to be replaced.
I am working part-time currently. Andrew, my husband is working full-time, and we are fortunate enough to support ourselves with our incomes. I am using other ways (commission work, craft fairs, etc for example) to provide funds for my content creation. This being said,
no money from patrons will be used to pay for bills, rent, tuition, etc (unless this Patreon ends up becoming my main source of income, replacing that of a full-time job).
If that time comes, I will update and address the changes then. 
All being said, this is
your money
that you are supporting me with. If there are any questions or concerns that you have in regards to this, do not hesitate to send me a private message! (You can do so by sending a message to me here on Patreon, on 
Twitter
, or via 
email
.)

Are my goals something that will go towards patrons as well?
You bet! Some of them are goals that will initially allow me to purchase a piece of equipment, while others will provide monthly to quarterly projects. This means that in turn, everything will go towards more content for you guys!
The goals will be based on certain amount reached as I gain more patrons and support. Once a specific goal is reached, I'll host a private livestream to celebrate with and thank you all personally! As we are close to meeting the highest goal, I'll update with more goals after that, as well as discuss with you all what content you'd like to see in the future.

That is all I have to say for now! Thank you all
so incredibly much
for supporting me or just even checking out my Patreon! Because of your support, I'm able to dedicate time of my life to creating this content and to experience so many new things with you all; something I am not able to do that often due to the time dedicated towards work and school. Thank you all from the bottom of the ocean! <3 
Studio Lighting & Materials Boost
Reaching this goal will allow me to get proper lighting for my filming and livestreaming! The first month after this goal is reached, I'll be getting materials and lighting necessary to produce better quality videos! In following months, I'll be using this monthly funding to restock supplies, materials, and any repairs.
1 of 7
By becoming a patron, you'll instantly unlock access to 8 exclusive posts
By becoming a patron, you'll instantly unlock access to 8 exclusive posts
Recent posts by DecoDolphin